Basic track work is getting there, this is all Peco 0-16.5 point work and Peco setrack- yep setrack. This is all old or second hand track, I removed the old sleepers and then relaced them with Peco narrow gauge sleepers and then saved the stream line rail for the fiddle yard that will be laid on copper clad.
Reason for this I could keep changing this around until I get the design I wanted also it holds its curves which will make it easier when I come to lay the track permanently.
Also note thing may look good when in just setrack for planning but when the sleepers are changed it no longer looks right.

All metal fish plates have been soldered to prevent resistance and hold the track together more strongly and all plastic insulated fish plates or rail joiners have been super glued in place.

I can here you asking why am I doing this, it will become clearer later on in the project.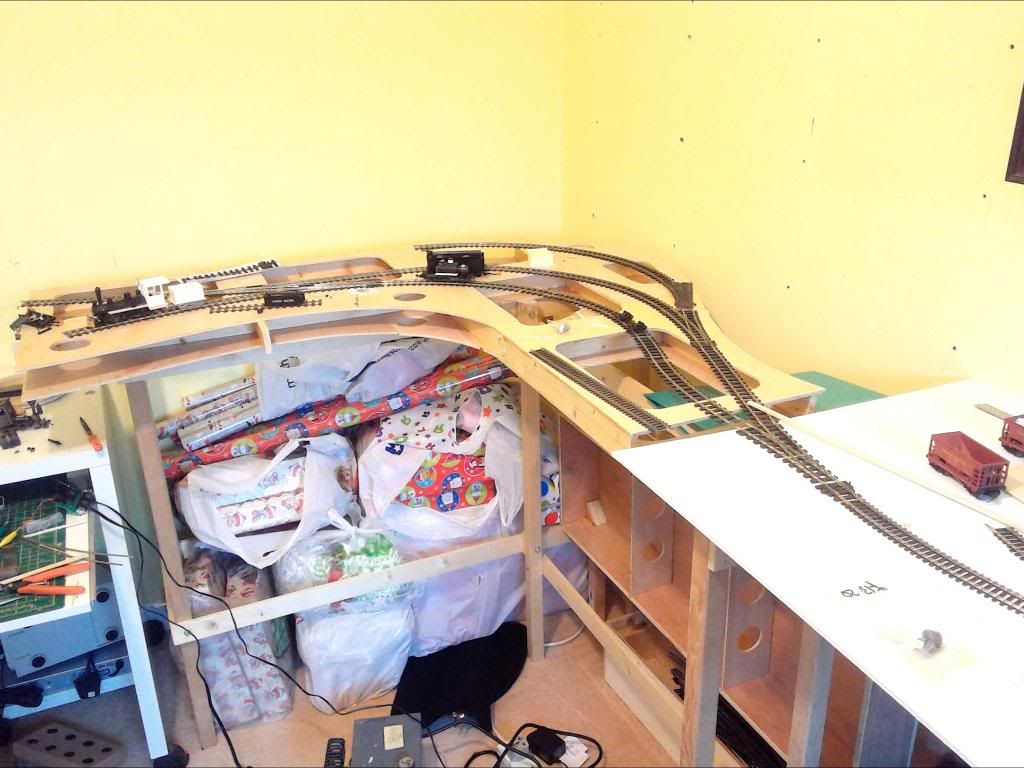 Last edited on Sun Dec 29th, 2013 06:11 pm by Shoulders



____________________
Daniel
http://www.freerails.com/view_topic.php?id=6667&forum_id=6
http://www.freerails.com/view_topic.php?id=5794&forum_id=4
My Club-http://www.ehmrc.org.uk/about.html
Our Club Exhibition-http://www.ehmrc.org.uk/exhibs.html