Sullivan
| | |
| --- | --- |
| Joined: | Mon Aug 4th, 2008 |
| Location: | Garland, TX |
| Posts: | 622 |
| Status: | Offline |
Gents,

I was working on the layout section the other night in preparation for William coming over this weekend. I had wondered whether to post any pictures or not because, although it's heading in the direction I want it to go (I think), it isn't the kind of "finished" pics that folks post.

Anyway, here they be...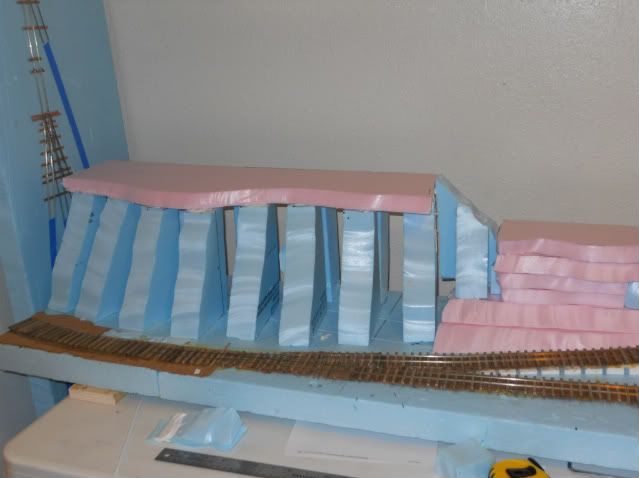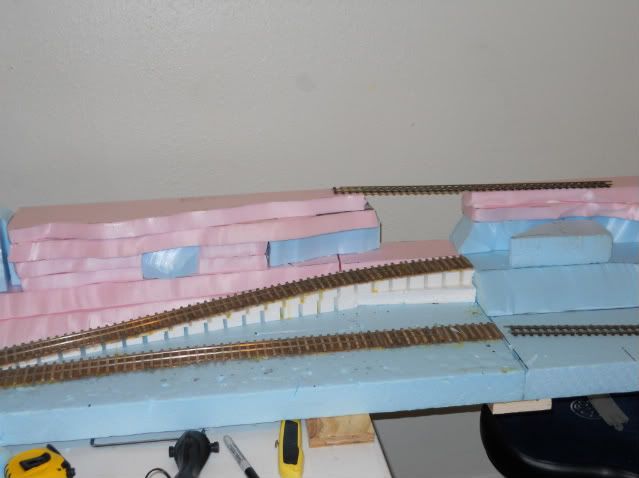 Like I said, not finished by a long shot. However, I always wonder how people get from bare boards to the finished scene. Most never show these shots. I plan to do just that.

Right now it's just a mess of foam all glued up. How's that ever gonna look like desert country? Wait around and see (I hope)...




____________________
James Sullivan
Move along...nothing to see here...