Here is the latest thing I'm working on.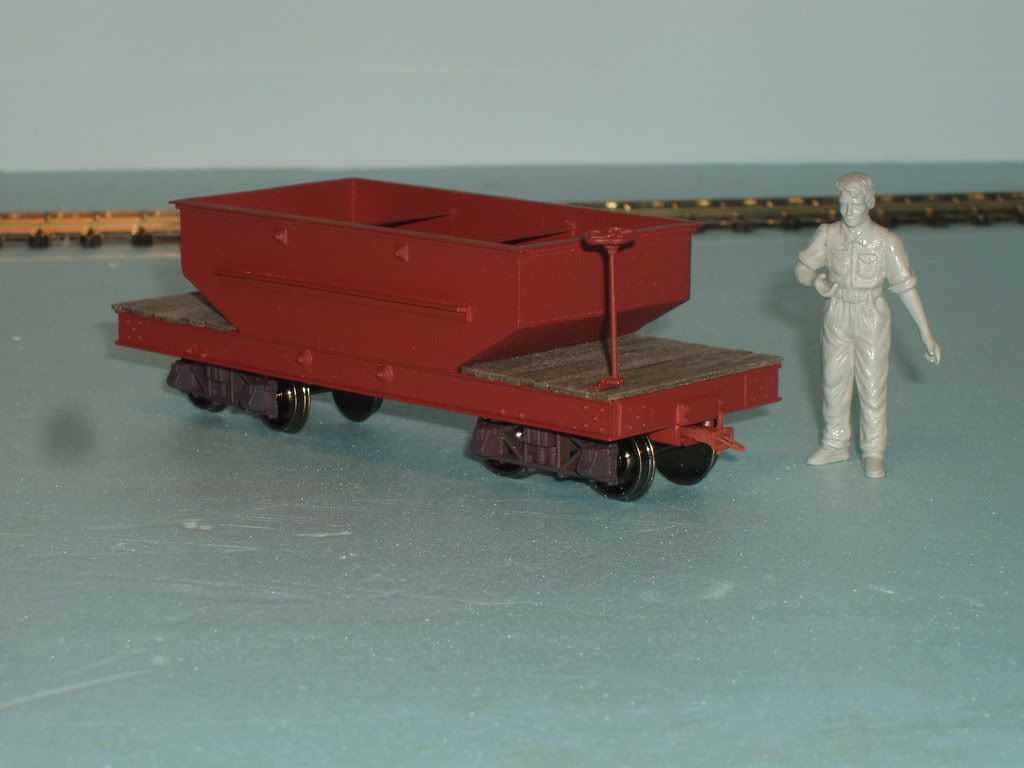 This is the first car I've scrathbuilt in quite a while. It's the first (well, actually the second) in a series of ore cars I'm building for the Chisos Mining Tram.

The car still needs numbers and some weathering applied so don't be too critical about how new it looks. It won't for long, especially once we start running a string of these babies on Woodie's Mogollon.

This is also my first effort to post a picture to the site (Heaven help me) I think the image is too large on the screen but when I try to resize it in Photobucket it doesn't seem to take.





Last edited on Fri Feb 13th, 2009 08:47 pm by Sullivan



____________________
James Sullivan
Move along...nothing to see here...