The loco got a lamp and the exhaust pipe now and I add a pedal to the drivers cab. I lifted the brake wheel a bit, so that Emilia could get her hand on it.


The following photos show the DelTang installation and the installed bluetooth soundboard.The bluetoothboard can be switched on/off via the Rx65.

My use of this bluetooth soundboard is described in "The Replicant" thread.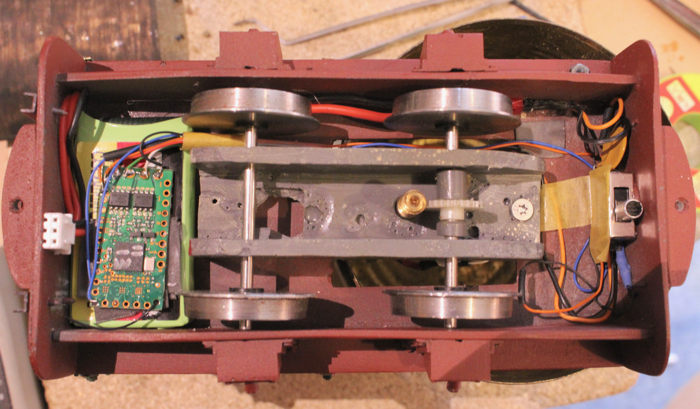 Juergen


Last edited on Mon Mar 12th, 2018 01:31 am by Toeffelholm



____________________
modelling in 1:22.5 on 32mm and 16.5mm track
Actual project: 7/8" scale on 45 mm track