I thought I would share some pictures of my work on my German Peat works.

The scale is 1/43 and the track gauge being used is 14mm, what is refereed to as 014 in the UK. The prototype is 600mm gauge so I pretty close to a scale representation.

The layout will depict the tipping shed of peat works, peat is collected from the peat moors and transported by narrow gauge railway to the tipping shed where it is either processed or loaded into road transport. The layout is in the very early stages, the baseboards are built and I am planning the layout with paper track plans and cardboard mock ups of the buildings.

The layout is only just over 6' long by 1' wide and is designed to be portable and taken to shows.

I will use this thread to share pictures of the stock and layout, I hope you enjoy them.

The below is picture of the layout in its current state, I am testing out some LED strip lights as lighting for the layout.




Here is a shot of 2 of the loco's I have built: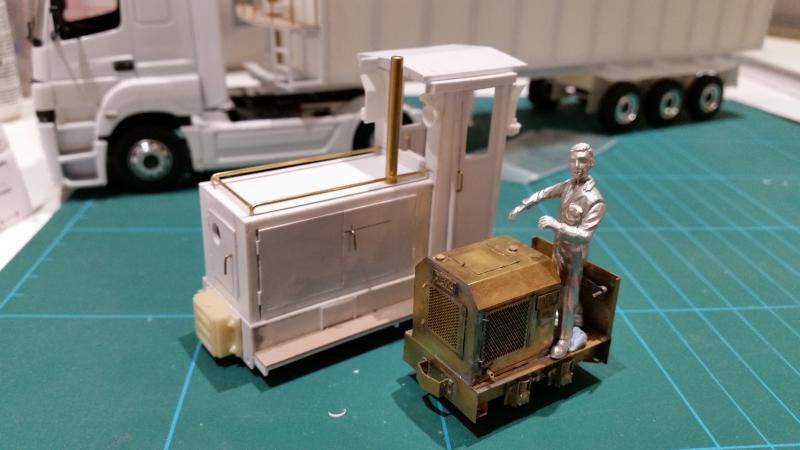 The White loco is scratch built and represents a Schoma loco commonly seen in use on the peat railways. The brass loco is a kit of Diema DL6 and is much older loco that is used for yard duties and works trains.


James

Last edited on Thu Oct 15th, 2015 11:08 pm by James H