elminero67
| | |
| --- | --- |
| Joined: | Sun Dec 27th, 2009 |
| Location: | |
| Posts: | 970 |
| Status: | Offline |
The wife and I finally made it back stateside. Despite the previously mentioned 'Mafioso' cell phone surcharges and endless sales pitches for services and products we neither wanted or needed, we had a great time in the Yucatan
Unfortunately the last few days of the trip I acquired a nasty rash that covered my body and swelled my eyes almost shut. I should clarify that I earned my rash in an honorable manner-It was a reaction to eating shellfish, and I'm sticking to that story…

Here's an area map of the Yucatan, with the capital of Merida(note-the "Merida" icon moved when I saved the image, it should be farther northwest, but then again you shouldn't trust a map posted on Freerails!).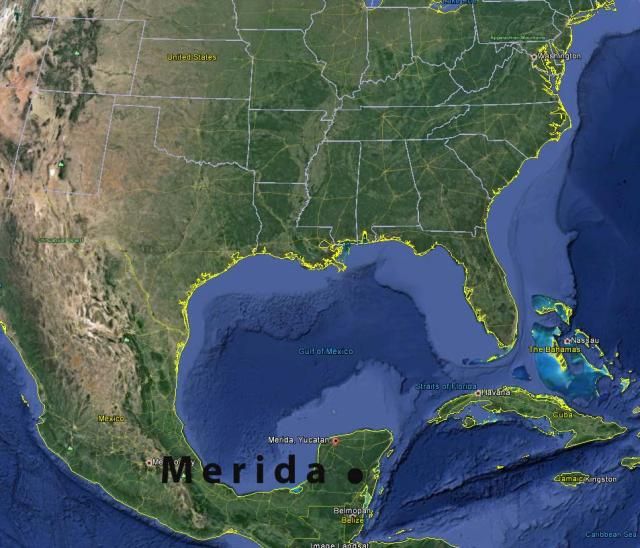 Before I post the tramway pics I thought I'd include a brief context on the area where the surviving tramways are located: The trams I visited were not well advertised, and are located off the touristy places about 60 miles southeast of Merida, the capital of Yucatan. first of all, this is a really old place! The first pic shows a relief on the front of an early hacienda in nearby Merida-the hand-carved relief shows Spanish conquistadors standing on the heads of the Mayans. Clearly, subtlety and tact were not the forte of the early Conquistadors…as a footnote this building was built in 1547, more than 50 years before the "pilgrims" settled in Jamestown.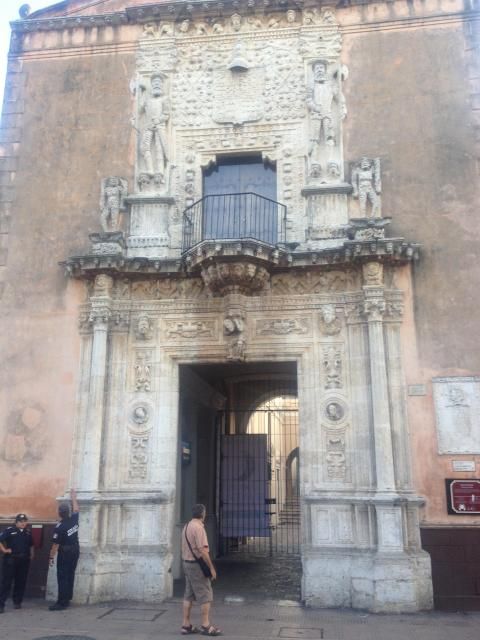 Or a second pic taken enroute to the tramway at a small, mostly Mayan village of Acanceh: a circa 7th Century Mayan pyramid next to a relative "latecomer", a 19th century Catholic church showing Gothic influences. Both symbolically sharing the same plaza: que ironico!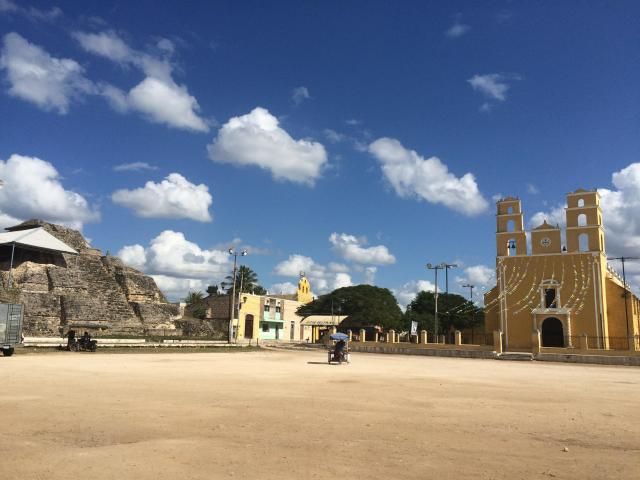 ____________________