Hi all

Here's a few more pictures with better day light. Was sunny today for the first time in a long while.

This is the modular section that I had already started the scenic work on.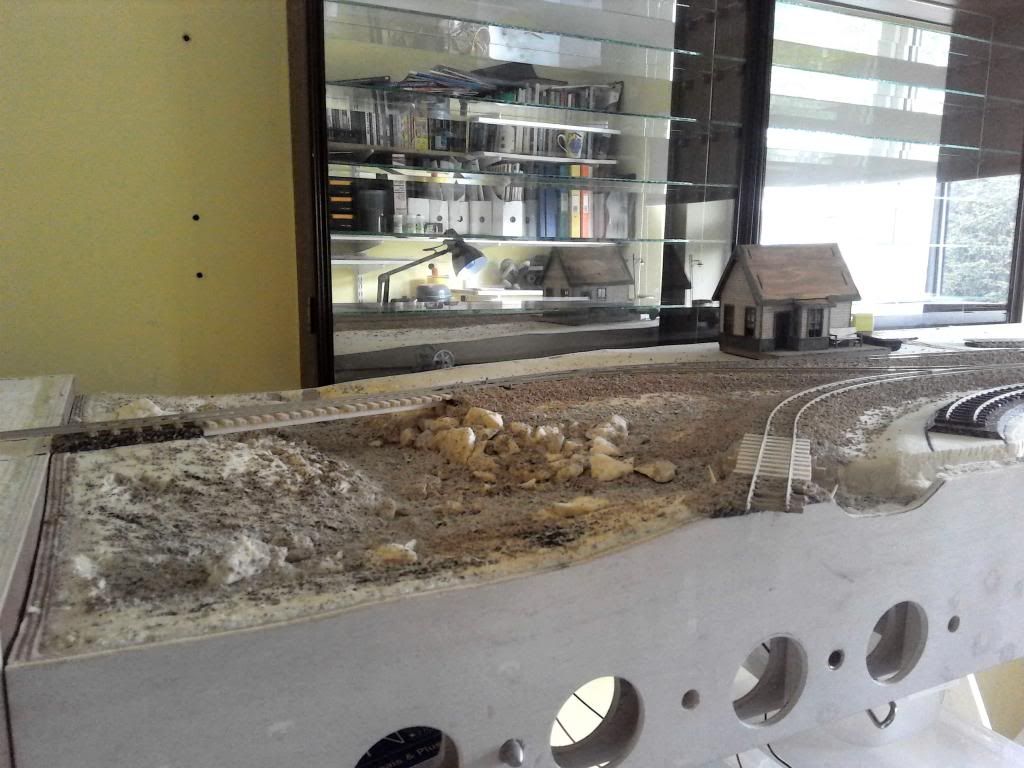 This next shot shows the next modular piece and is the left had side of the layout. The alignment dowels have now been fitted and is ready to go and the final track plane has been laid out using setrack. The river will continue up the baseboard and towards the end will be a watermill which the siding will serve. After the L/H bend is the fiddle yard.




This Picture shows the right hand side of the layout and pictured are the two main module to show the cross over, this will lead to the fruit and veg store, then across a road to the station yard which is going to be on the next module yet to be made.

The next two pictures are close up's of the cross over.




Cheers Dan

Last edited on Wed May 14th, 2014 05:53 pm by Shoulders



____________________
Daniel
http://www.freerails.com/view_topic.php?id=6667&forum_id=6
http://www.freerails.com/view_topic.php?id=5794&forum_id=4
My Club-http://www.ehmrc.org.uk/about.html
Our Club Exhibition-http://www.ehmrc.org.uk/exhibs.html