Shoulders
Thought I would show a few pictures of the progress.

Below two pic's are of the station which will be placed on the curved section to the right, which needs to be built (layout got bigger with the garage conversion).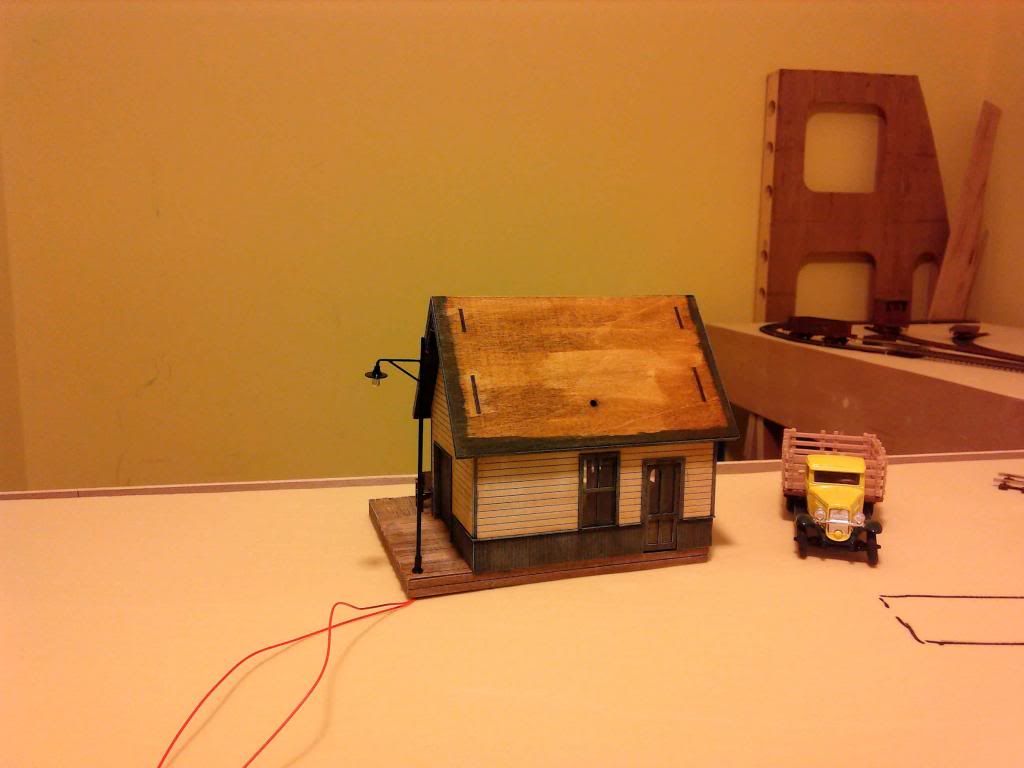 The below pictures are the dropper wires, red and black is for the track and the brown wires are for the vee's on the points.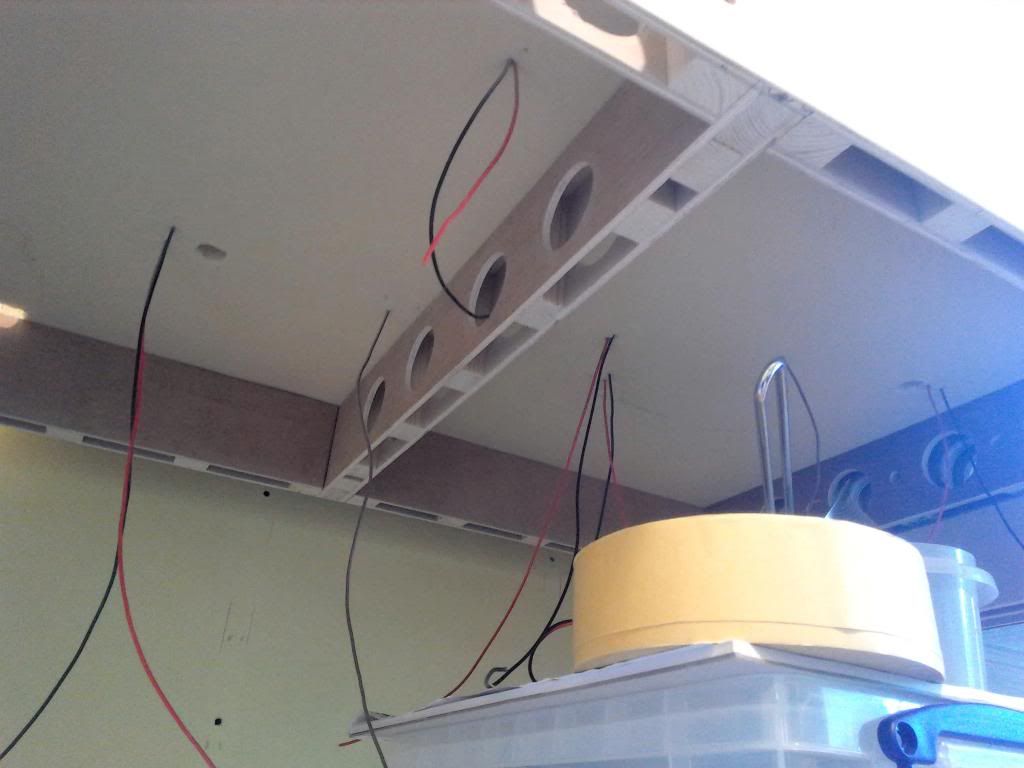 Below pic is the small wooden bridge across the creek to the coal mine. Excuse the cocktail sticks these are just holding the bridge in place.




Below is the two streams join and where the longer bridge will be for the main line, this was built but I took it out to do a few adjustments. The main line on the left hand side is now glued down. I know this looks a bit messy at the moment but once a few more rocks are in place and gaps field it should look ok. Then the hole area will be painted with an air brush and then weathered and highlighted as need be.




The next few pics are of the same area with my Bachmann H0 conversion and a chivers truck.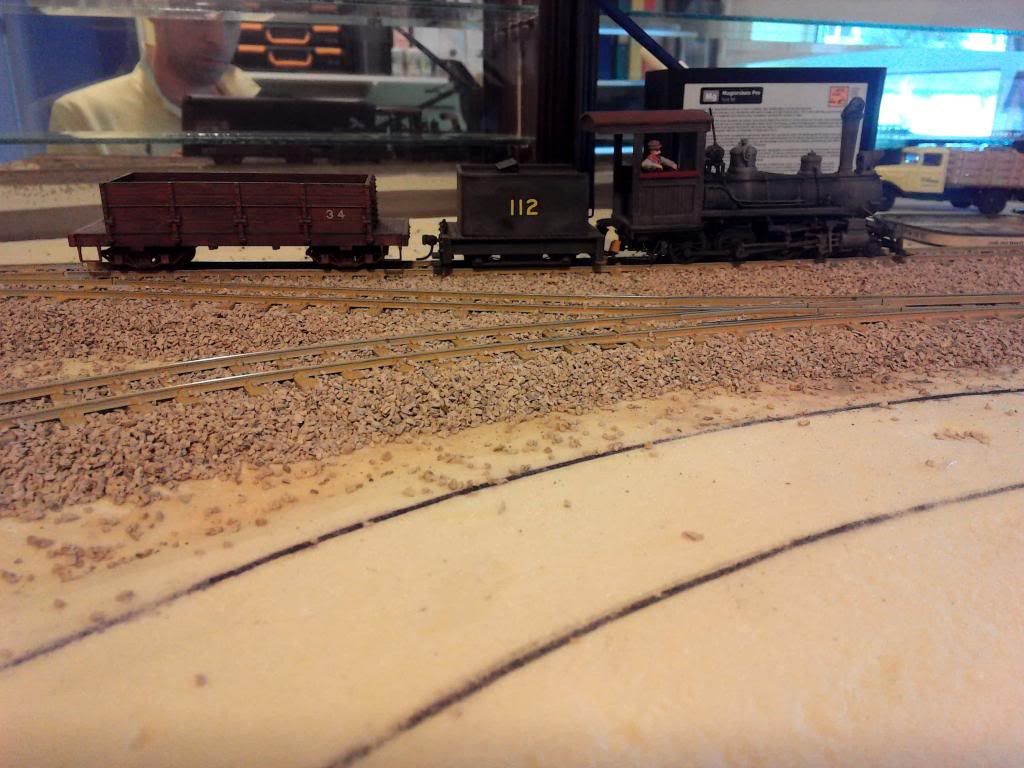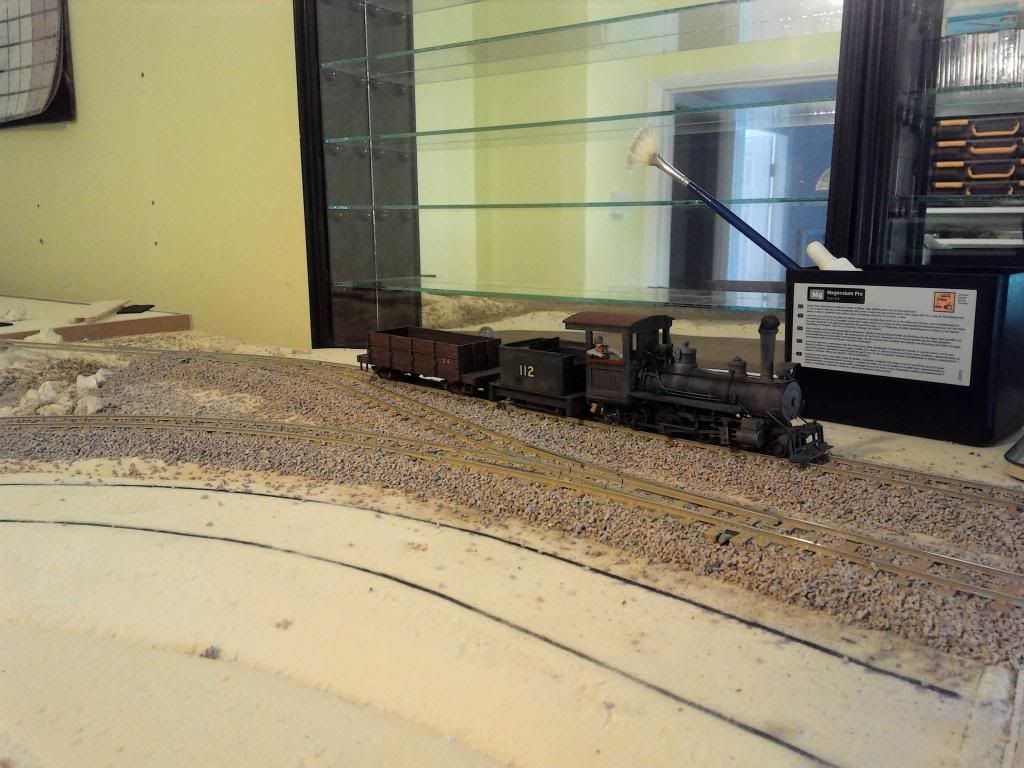 Hope you like them.

Dan.



____________________
Daniel
http://www.freerails.com/view_topic.php?id=6667&forum_id=6
http://www.freerails.com/view_topic.php?id=5794&forum_id=4
My Club-http://www.ehmrc.org.uk/about.html
Our Club Exhibition-http://www.ehmrc.org.uk/exhibs.html