Bill Fornshell
wahiba,

I have converted a few three rail engines to two rail RC with battery engines.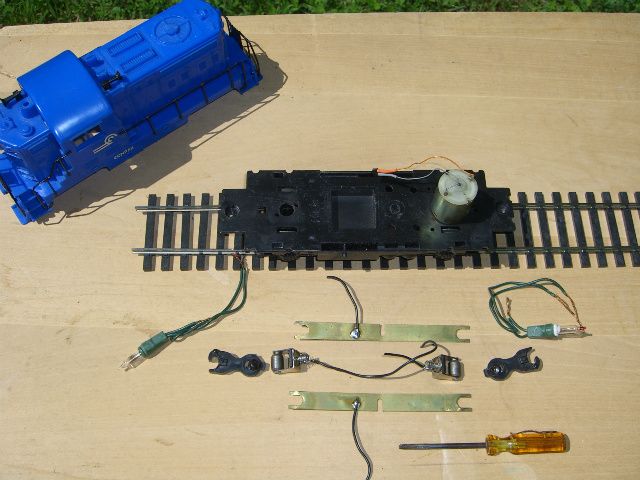 http://www.freerails.com/view_topic.php?id=3946&forum_id=53

What scale are you working with? Do you just want to use the power truck from Ernie as a donor for another loco or convert the Ernie to three rail? What scale is your three rail? Are you planning to re-gauge the Ernie?

It would seem you could add the center rail roller system to the Ernie model and convert it to three rail but I don't know how that would work using 16.5mm track.