We had a smallish Train Show two weeks ago and in walking around looking at used train stuff I found this small O Scale Diesel, $10 and was said to run.

I got back home took off the body shell and connected my transformer direct to the motor wires and it runs.

1.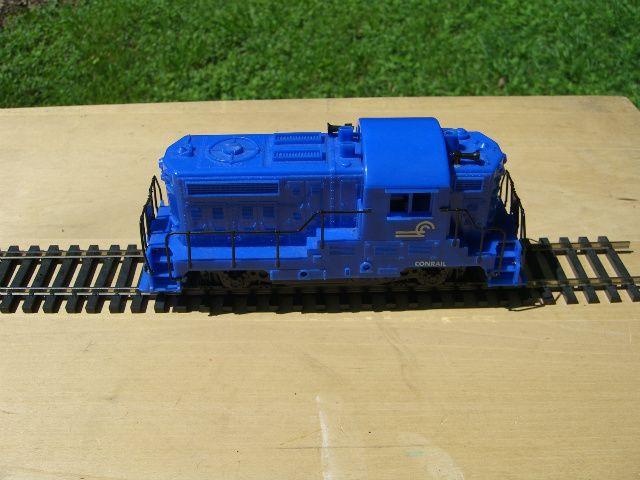 Then I removed all track contact wiring and the third rail roller.

2.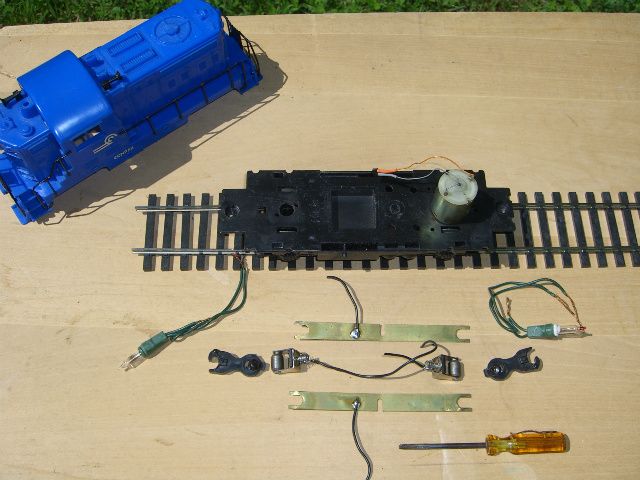 3.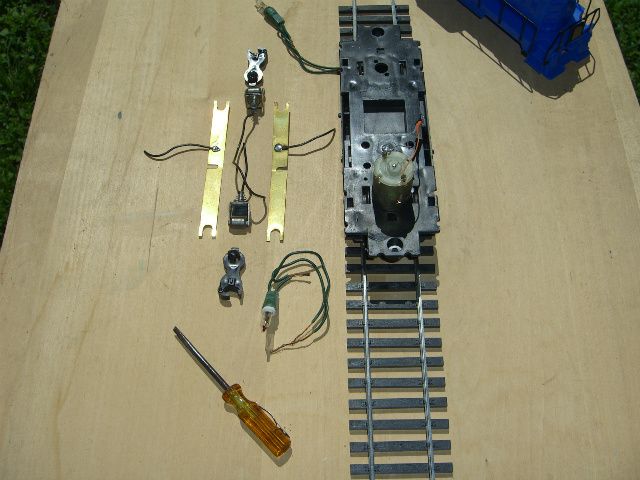 Next, you guessed it, I installed one of my Stanton Radio Control Receivers and an E-flight 11.1 volt Battery. It runs OK but the motor and wheel gears are not very good and it is a bit noisy. It does have very good speed control using RC.

4.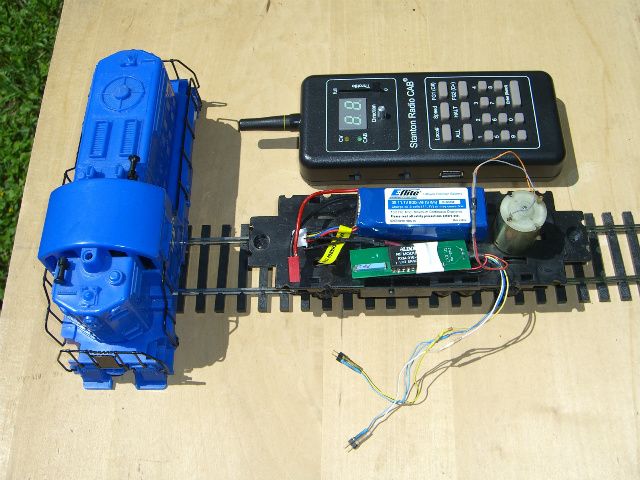 5.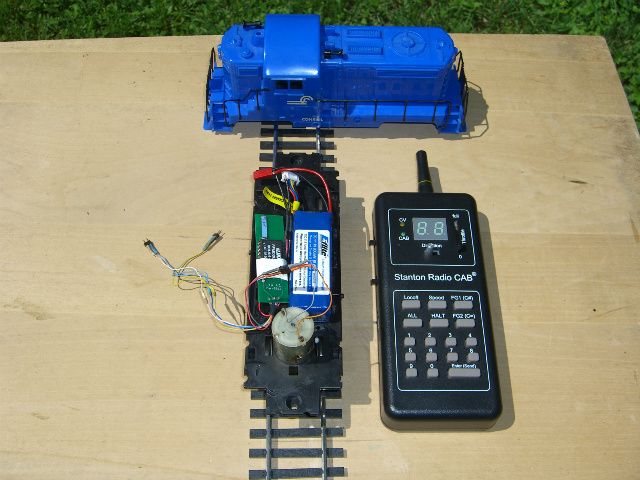 I have been watching this MTH Railking O Scale Power Truck on ebay and bought it for $10.21 plus shipping. I actually got two of these and the second one cost $14 and change. Both of these Power Trucks run really smooth and are very quite. They were setup for three rail so I removed all contact wire and the third rail rollers. Next another Stanton RC conversion but for only one of the power trucks so far.

6.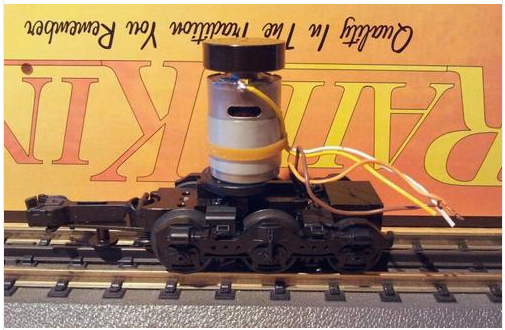 7.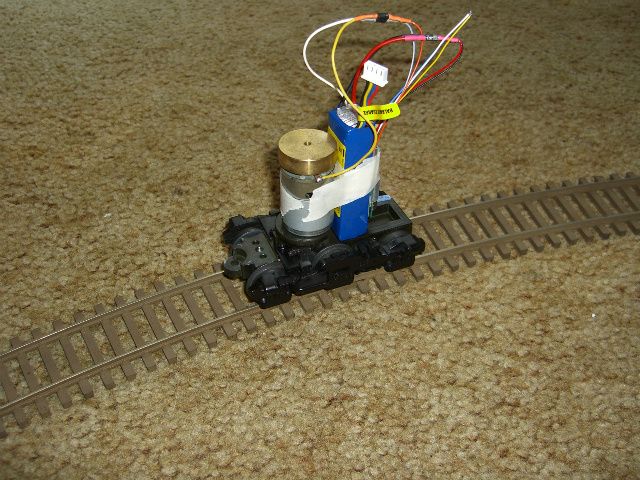 8.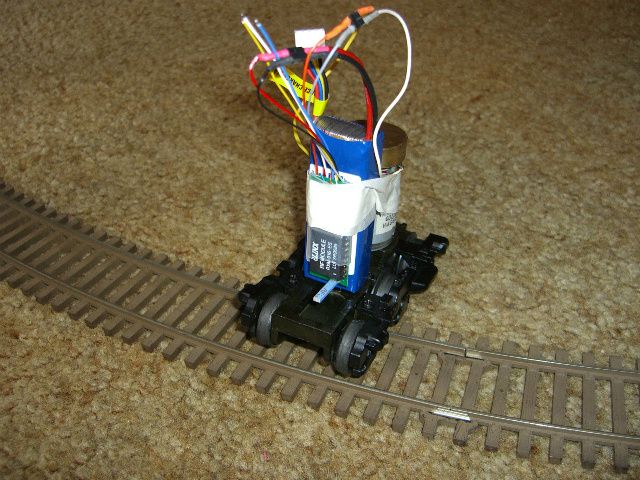 9.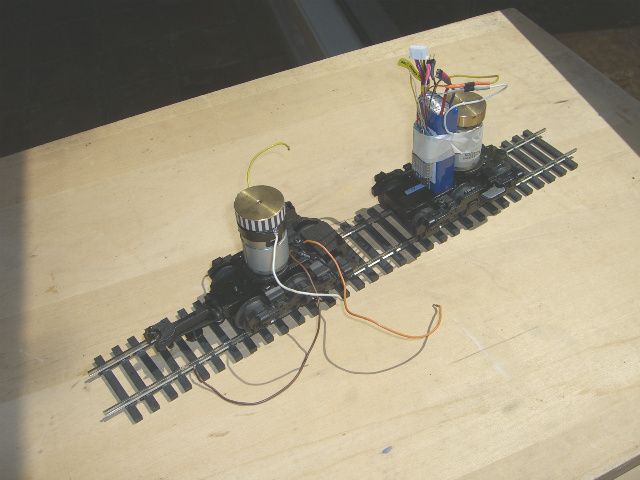 I laid out a circle of track and ran the O Scale RC Power Truck. It runs very quite and has really great speed control.

10.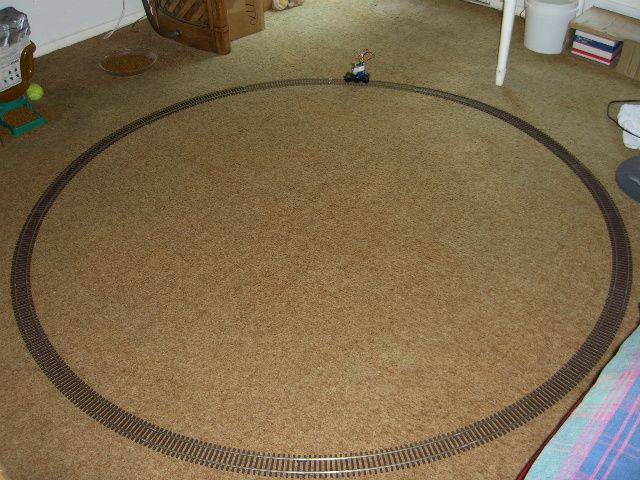 I may build an O Scale 55 foot McKeen Motor Car. This shows an O Scale McKeen Motor Car floor plate pattern with the RC Power Truck and a O Scale freight truck on the rear. It is sitting on a piece of O Scale / On3 Dual Gauge Track. I played with it on my circle of track and a couple of my cats tried to catch it but when I stopped it the cats would not get close enough to be in a picture.

11.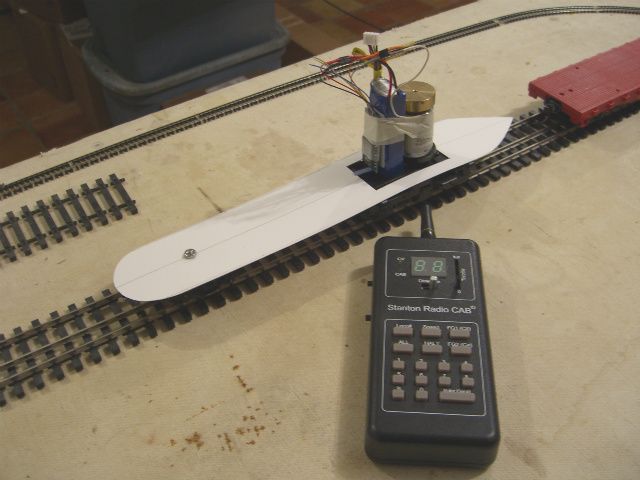 Last edited on Fri Sep 28th, 2012 02:20 am by Bill Fornshell