Bill Fornshell
I was going to use a cut down pill bottle for the rounded back end but after messing with it awhile the glue didn't want to hold.

4.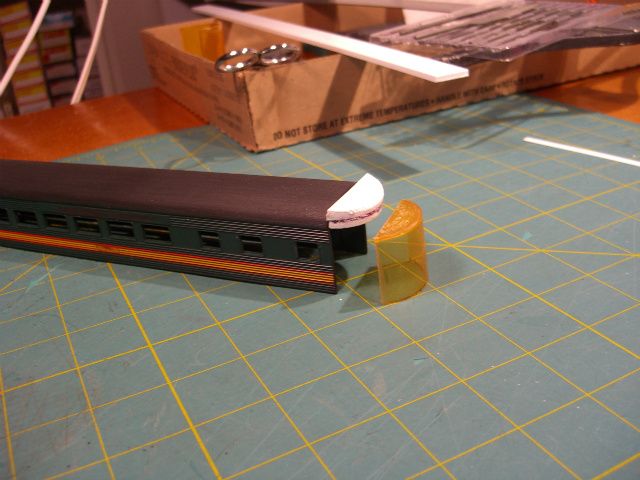 5.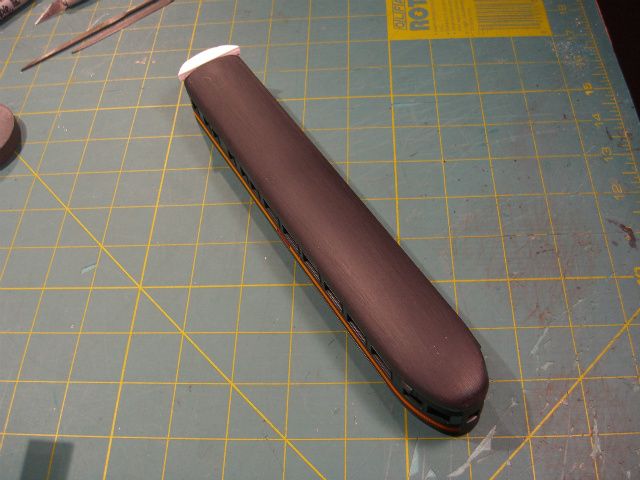 6.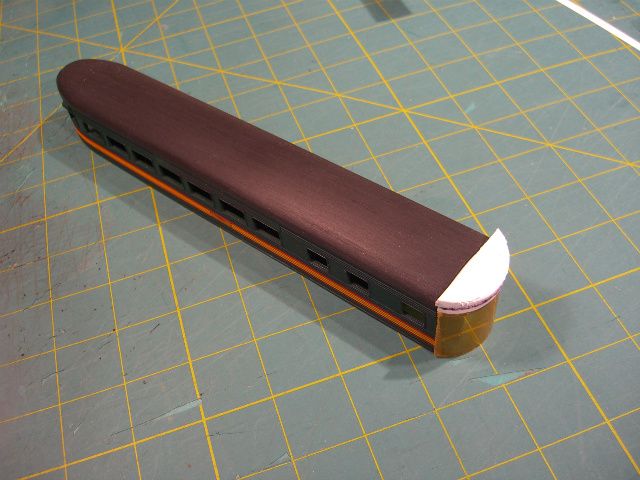 7.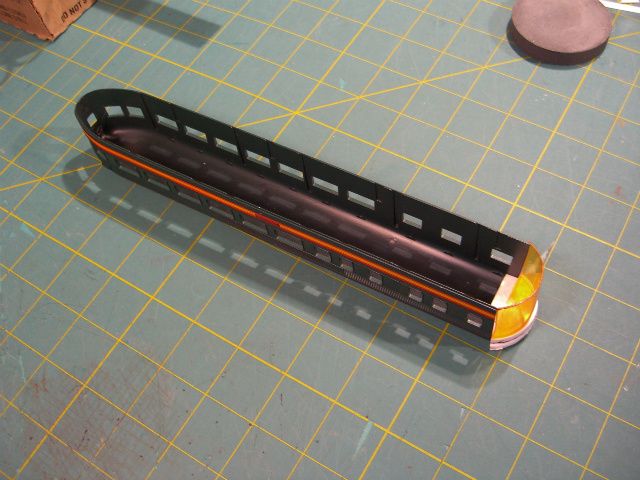 I decided to just cut some end sections out of styrene. That worked a lot better, messy but a lot stronger.

8.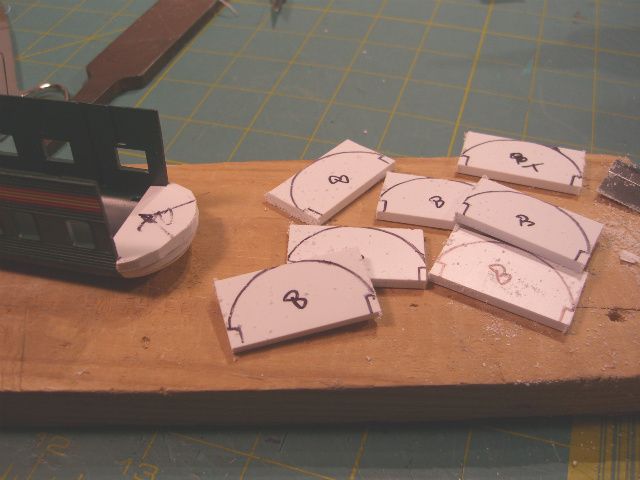 9.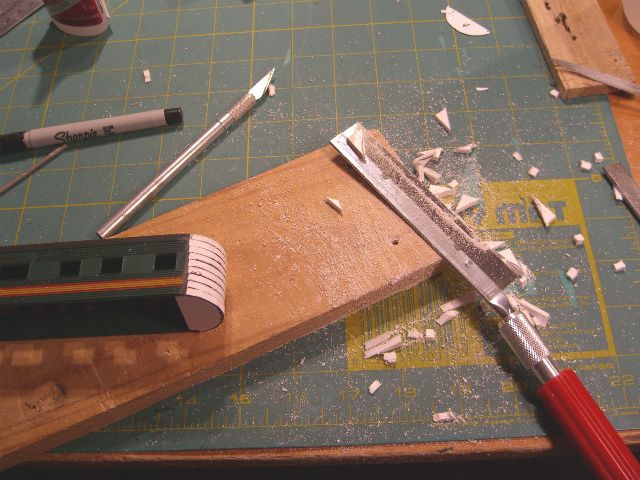 10.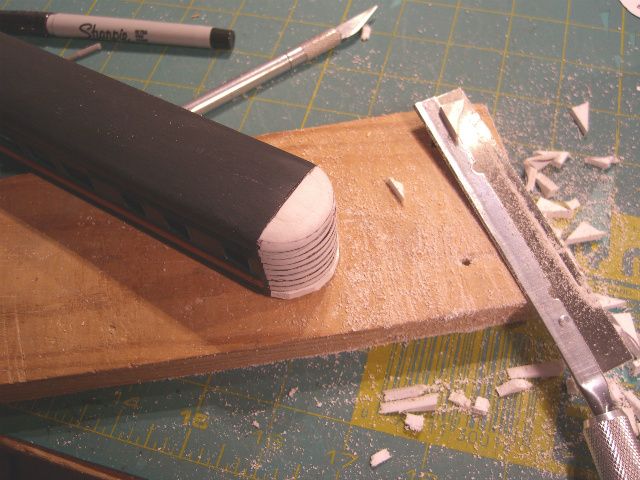 I will be working on the Chassis / Power Drive next. McKeen built one Motor Car with a high HP three axle front truck. However only two of the axles were powered. I have to look at what I have and see what might work but I want it to be diesel powered.