man7sell
Just thought I'd show this as I had the photo's in front of me.

Added a small creek running through a shelf diorama for an On30 display.

First marking where the creek will run.

Note that it enters between some topography for visual effect.






Next a butane-torch is used to melt the creek bed and banks.






The creek bed is painted with greens and browns.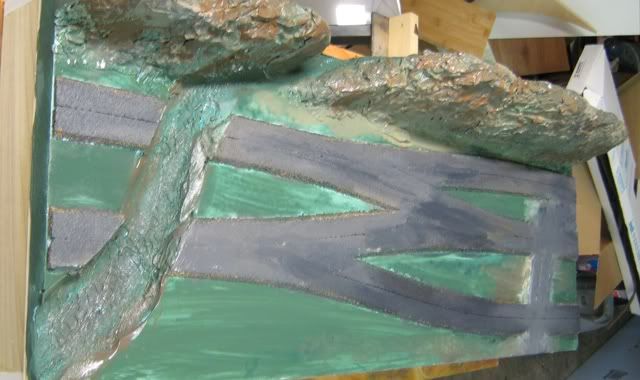 When Ballasting I use decomposed granite $5 for 25lbs at Home Depot.

Paving Sand.

Several different sizes are sifted out and put into containers.

This makes great river and creek bottoms and cheap too.

Added some green ground cover and some river debris and the bridge parts.

All soaked in 50% white glue and water and left to dry.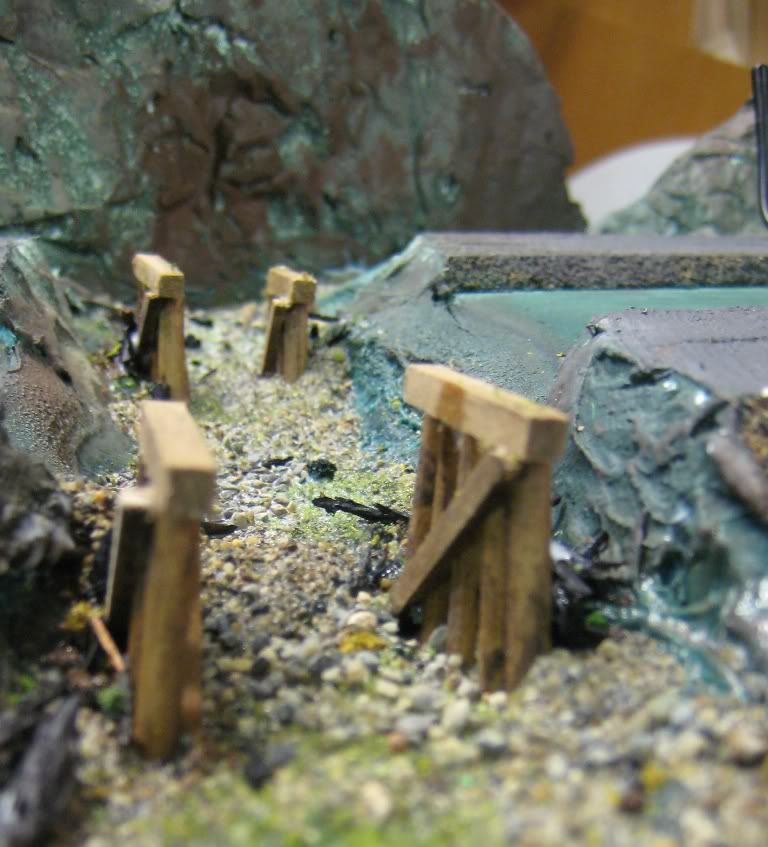 At either end a dam of plastic (yogurt container tops) is glued with acrylic sealant.

These will be removed when the water is set.

Next comes the pour of Magic Water.

Awesome stuff, 2-part clear-epoxy with very little odor.

This has a set time of 24 hours so make sure you cover the area and let it set....




Water effects to come







____________________
Rail Systems Built Inch by Inch
Capt. Paul Mansell
m (-_-) m