elminero67
| | |
| --- | --- |
| Joined: | Sun Dec 27th, 2009 |
| Location: | |
| Posts: | 970 |
| Status: | Offline |
Progress has been slow while I'm trying to finish my thesis, but looking at Verns Sonora Estrella Grande gave me the inspiration to step away from the computer for an hour ar two, and work on the mesa behind the Kino Mission: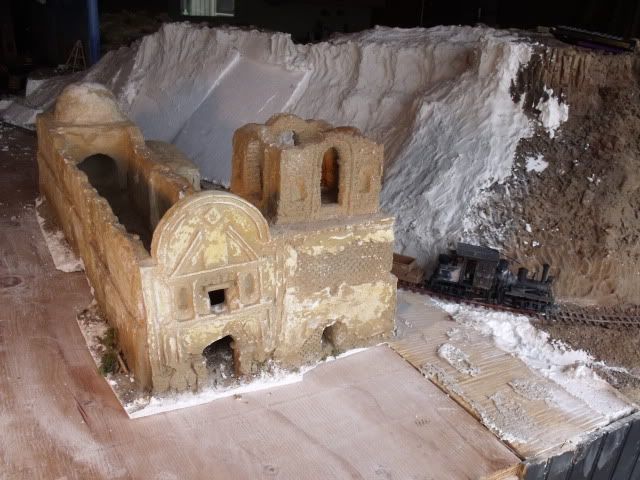 This is far as I made it before I ran out of plaster. For this side of the layout the mountains will be rather plain and undetailed as they are more of a setting. I'm sure Woodies sharp eyes will pick up the antenea on the Shay, which is undergoing surgery to look like the Gilpin SC PA & M #1 as she was in Silver City. Yes that is bondo.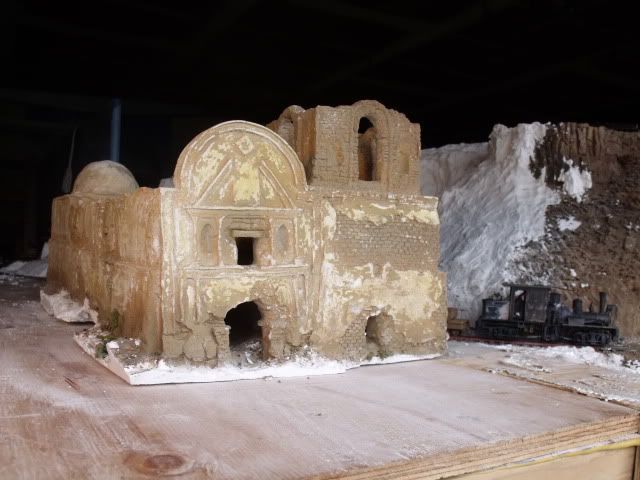 When I did this model of the Tumamcacori Mission, I was on a tight timeframe as it was for an architecture class, and the facade came out a little crooked. Since I made molds for it I should be able to fix it.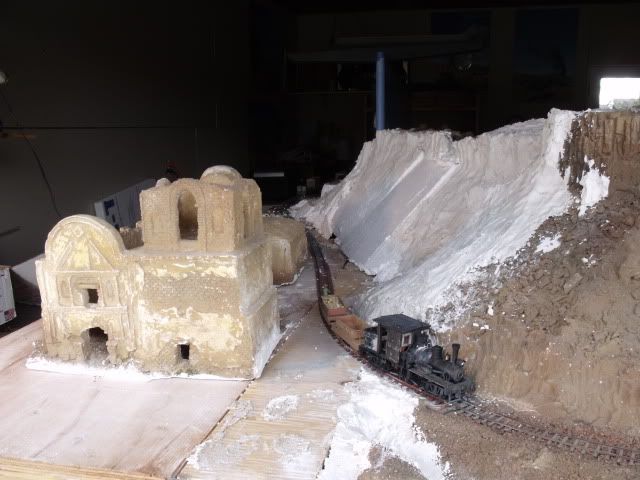 From this angle it looks like I still have to do some forming before the final plastering. Im hoping to use the repetitive form of the mesa to give the feel of distance.




____________________