W C Greene
Now, fellow cacto-files...here is how I figured out how to make flowers on these plants. First, a nice photo of the real deal, courtesy of the internet.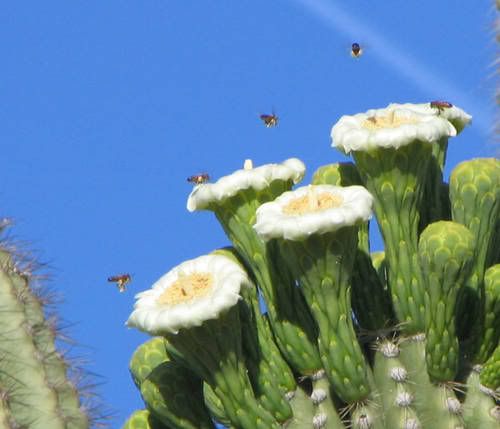 You can see that the flowers are on little "stalks" on the top of the cactus plant. I will not try to make the scale bees but will add a bird on one or two plants. The flowers on this one are white.




I found these tiny "lil pins" from some forgotten ship kit, Model Shipways made them but they can probably be found at the craft store.




The pins were stuck into the top of the stalk and one arm, I thought it would look more "natural" with 3 or 5 flowering stalks. Then I put some Aleen's Tacky Glue around the pins and painted them with green paint.




Then I put small dabs of the glue on each pin head and stuck some Woodland Scenics flower material on the glue. Pretty simple and since the pins are separate, the little flowers are separate also. I believe some flowers were yellow and red also, depending on the type of saguaro, and I will do some more with white and those colors also. I will try to not go banannas with this project, but it does add some color to the scenery. How about this?




____________________
It doesn't matter if you win or lose, its' how you rig the game.