Run Down And Poor Lumber Company
Ok in this installment of "Narrow Gauge On A Budget" this one for all the wife's and girl friends and partners who have put up with all our railroad crap through the years. For sometime now my wife have been getting on me about building her a little "Diorama" of my work to keep on her desk at work. I didn't want anything to big that would take up to much space or to small that it would get knock off onto the floor. After searching through some old HO stuff I didn't need anymore, I came up with a neat little ideal called: "Our Block" it's a scene depicting my wife working at her bakery called "Paula's Pie's and me if I ever hit the "LOTTO" cleaning up a spilled mess outside my hobby shop called: "Ronnie's Trains". The little diorama took 2 days to build and consisted of 2 old HO Woodland Scenic buildings, a HO 1940's delivery truck(repainted).2 telephone poles and couple of scratch-built trees, A model car case for the base and a lot little HO detail parts.

So the next time you screw up at home or make her made at you !!! Just give her one of these. She'll love you for it.


Ronnie D.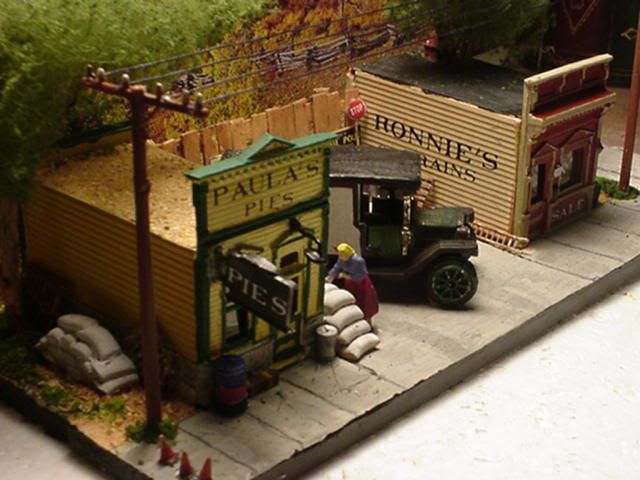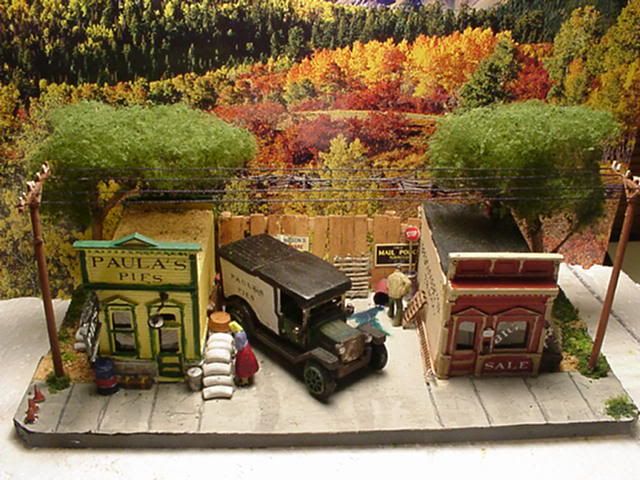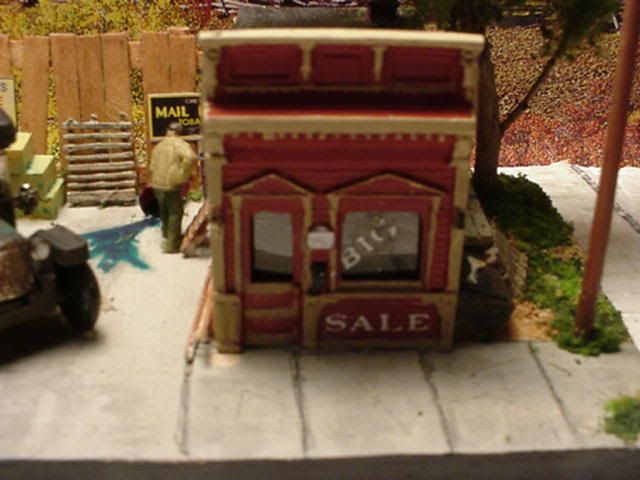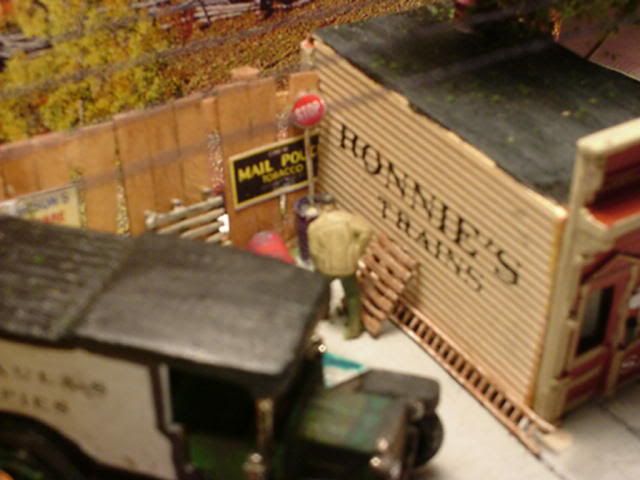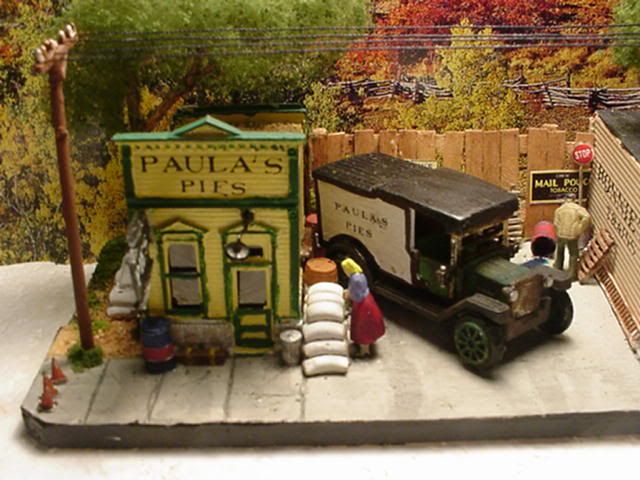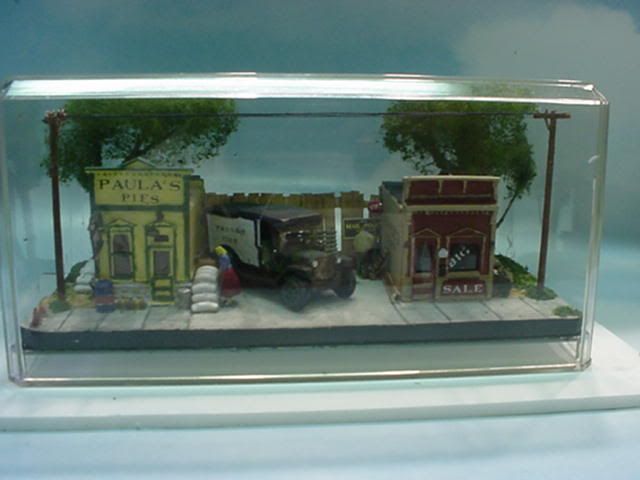 ____________________
Ronnie D.
Owner and Builder of The R&P Lumber Company.
I also Build and sell "On30 Logging and Detail Parts on Ebay.