Run Down And Poor Lumber Company
Clif,

Don't know if this will help you are not. !! But I found some stuff in the floral department at "MICHAEL'S" that make great Aspen Trees. You can get about 5 to 6 really tall trees from the bushel. But the trunks are not that thick !! But you could use modeling clay for that. The bushel comes in white or light green. I spray paint mine golden yellow with a light grey trunk and black dots all over the trunk and limbs.


Ronnie D.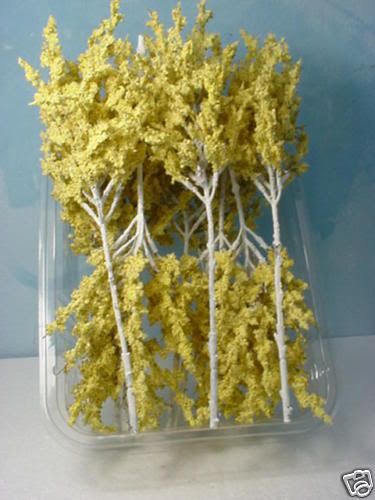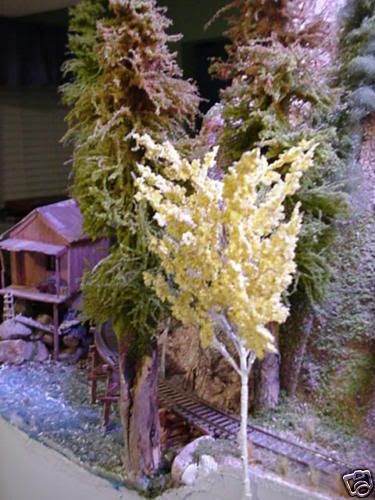 ____________________
Ronnie D.
Owner and Builder of The R&P Lumber Company.
I also Build and sell "On30 Logging and Detail Parts on Ebay.