Bill Fornshell
Last week a Precision Scale Co - HO - 70 foot McKeen Motor Car with Baggage Car was listed on eBay.  This is a pair with Southern Pacific factory paint and like a pair I bought sometime back.  It was "New in the Box" and listed as a buy now or best offer.  The seller was in Belgium and the listed price was good.  I made a reduced offer and after a couple emails we agreed upon a lower price.  I bought the set. 

This took place over last weekend and the model was mailed on Monday of this week.  I received it in today's mail, 6 days from Belgium.

The model looks like it may never have been out of the box.  I put it on my test loop with its small radius curves and it didn't t like it.  I replaced the curve track with a larger radius track.  It took a few times around to warm up a bit and it now runs nice and smooth.

The new set is the one in the front of the picture.  The other McKeen is in the process of getting one of the new NWSL Stanton Drives for its power truck and LED's for lights.  The power trucks used in these McKeen's are a little weak and I may replace the power truck in the new one with a new Stanton Drive also.  Radio Control with Battery Power may be the next modification for both models.

1.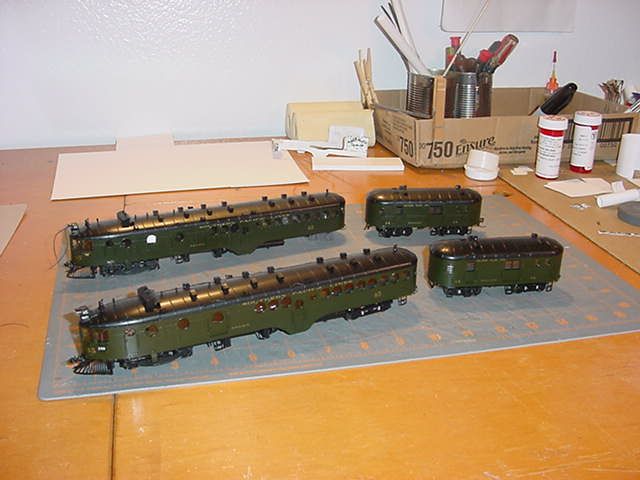 2.