Here is Ricks Clinic.......its a good one.......Enjoy!!

The system I use is the very simple Malcolm Furlow approach, which is a balsa trunk, Caspia branches and green ground foam from WS.



I taper a 1/2" balsa stick about 2 ft. long (O scale) to a fairly fine tip using my dremel disk sander. I then hand sand to a smooth shape and use either a stiff barbeque wire brush to apply a grain. If I want a redwood tree, I use either a hacksaw blade or Sawzall blade to really put the deep grain in it.

I stain the trunk with alcohol/India ink and maybe a thin wash of brown acrylic paint.





Then, I spray a clump of caspia earth brown. I use a pushpin to poke holes in the trunk starting at the top.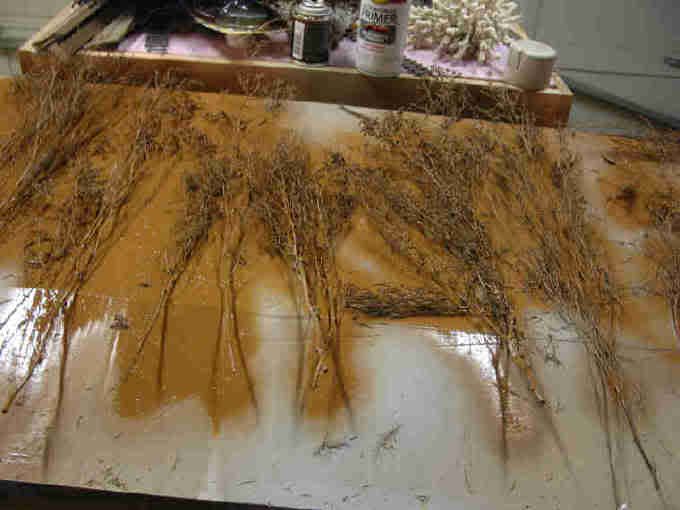 Then cut off the branches of caspia at different sizes.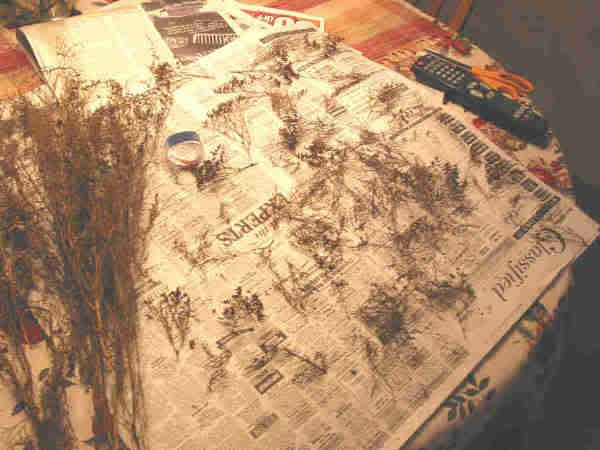 As I move down the trunk gluing in branches, I go from small branches at the top (sticking straight up or diagonally) and increase the size as I move down the tree trunk and continue to increase the angle of the branches downward as I glue them in.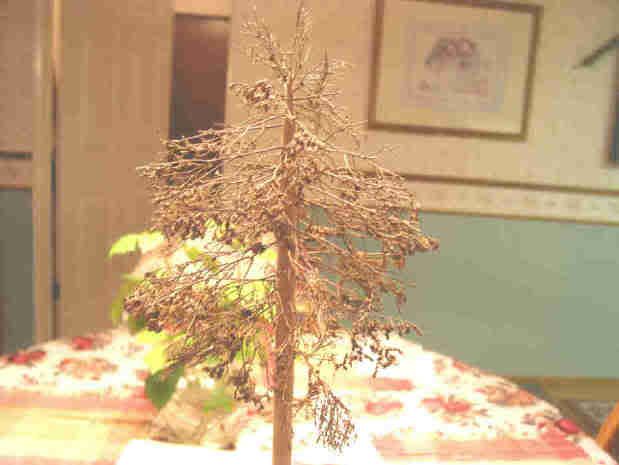 When I am nearly 1/3 to 1/2 of the way down the trunk I stick in some oddball stick like branches at odd angles (deadwood).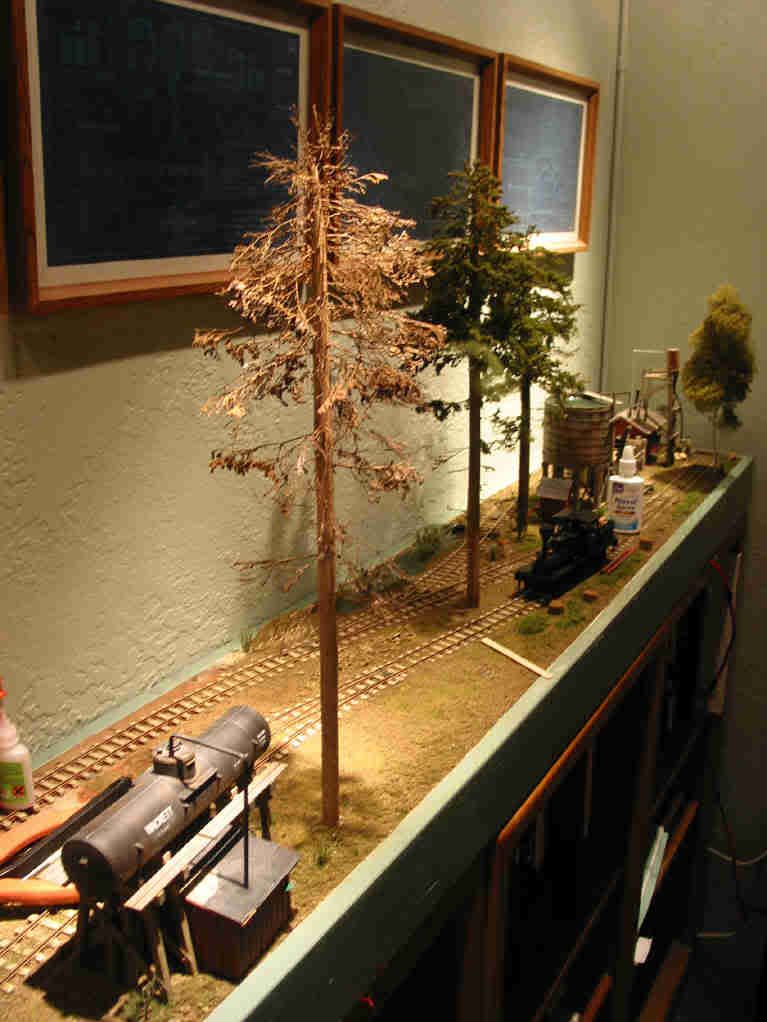 When the branches are in, I spray a small section of branches at a time with hairspray or clear fixative of some sort and immediately drop the foam onto the branches. I repeat until it looks full enough. Then, continue on until the branches are covered.
Once it looks OK, I give it a final over spray to make sure the foam is stuck on well. Not very exciting or innovative, but it works for me.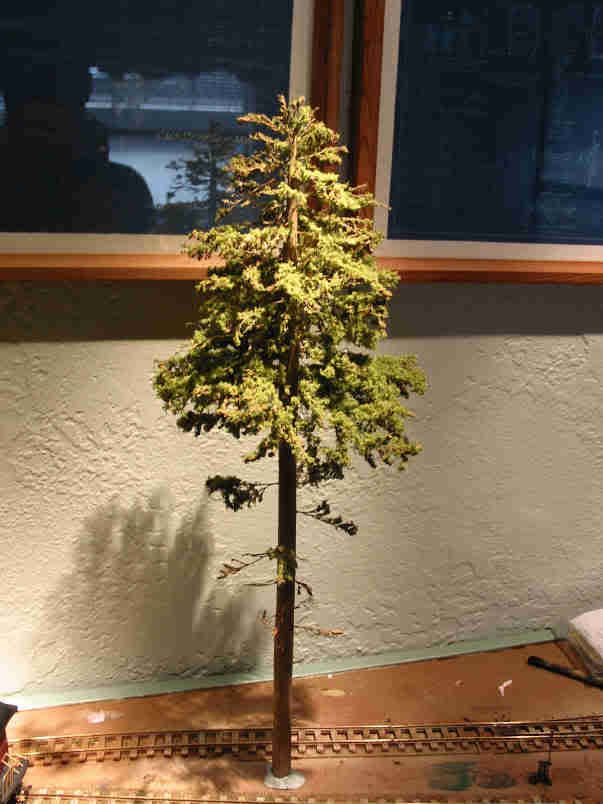 I'd say it will work for anybody Rick because your tree's look Fabulous!!!!
Thanks for sharing this How to with us!!
OK folks thats it. Hope you enjoyed this Clinic and we look forward to bringing you more great Clinics from Great Modelers like Rick in the future..........until then
Adios!!



Last edited on Fri Apr 21st, 2006 11:47 pm by



____________________
Todd
Getting old aint for Sissies!!!