Sullivan
| | |
| --- | --- |
| Joined: | Mon Aug 4th, 2008 |
| Location: | Garland, TX |
| Posts: | 624 |
| Status: | Offline |
My grandson was over Easter weekend so we worked on the layout section a little. We had to alter the position of some of the ties to make the track flow better.




We set the switch into place to get it lined up properly. Yeah, something we wouldn't have to do if it was just laid in place rail by rail.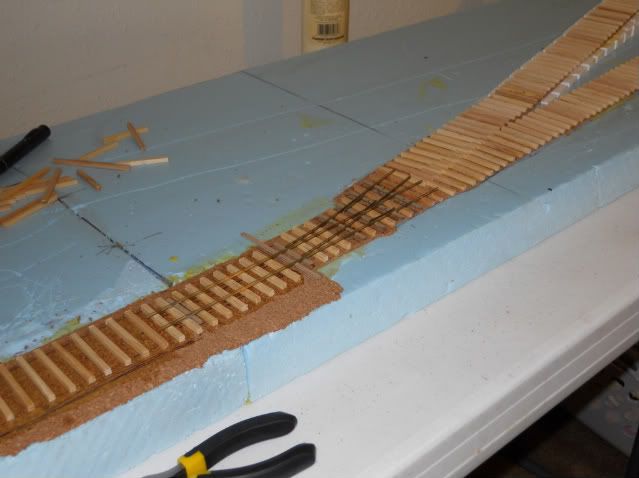 The ties were given some texture and stained and the switch spiked into place. We started laying track into place but since it was Easter we had to go hunt Easter eggs and stuff our faces.

During the past couple days I've laid some of the track in place and adjusted the flow to look good. It's not perfect like a Class I railroad but it suits me.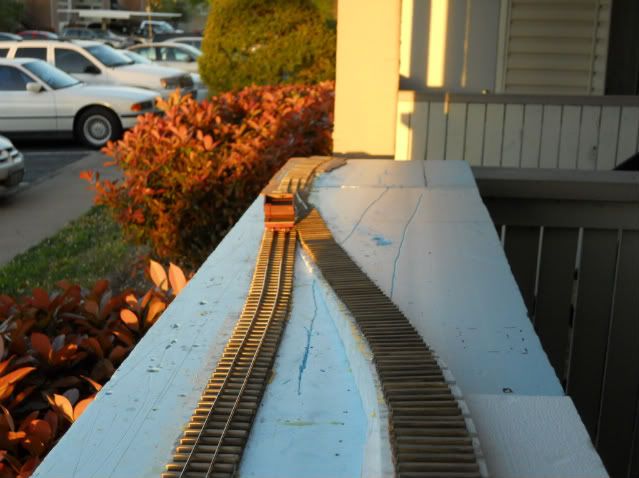 I hope to have more done in the next couple days so William and I can start on a little bit of the scenery this Saturday. We'll glue some more foam in the areas where the scenery needs to be higher for the mine area and I'll let him slop in some Sculptimold.




____________________
James Sullivan
Move along...nothing to see here...