Hello all...

Just so you guys don't think I've been yanking your collective chains all this time I'm posting a picture I shot of the section my grandson and I are working on. This is actually the second section I've been designing but it's the first to actually have ties glued down.




And this shot was taken by my grandson of some old fat guy sanding ties...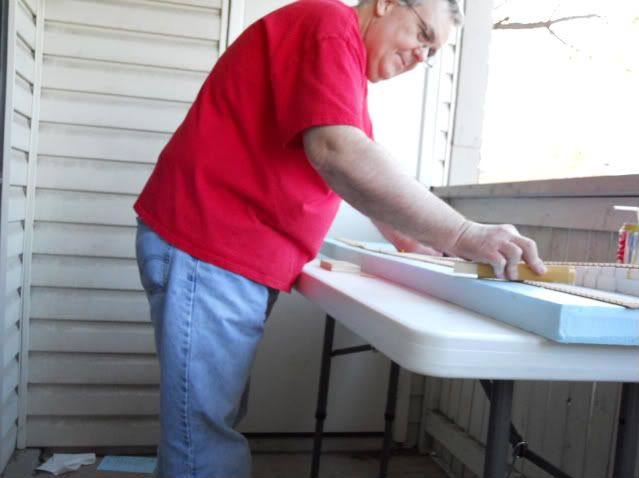 I've already taken some shots with the ties revealed and will be posting those in the next couple days. Tonight I started laying the first switch into place. Gulp!!

We'll see...


Last edited on Wed Mar 31st, 2010 05:00 am by Sullivan



____________________
James Sullivan
Move along...nothing to see here...