Bill Fornshell
Stanton Drive / Red McKeen Motor Car

I was running the new NWSL Stanton Drive by itself to break it in and having some track power pick-up problems.

http://www.freerails.com/view_topic.php?id=2639&forum_id=5

I decided to just install it in my Red McKeen Motor Car with Radio Control. I did a quick motor swap. All that was necessary was for me to solder a connector to the orange and gray wire on the motor and mount the new motor in place of the older one. That was quick and I had the Red McKeen running and breaking in the new Stanton Drive. The more it ran the better it ran.

The All-Trol RC System makes RC so easy. Radio Control with Batteries makes life so easy.

5.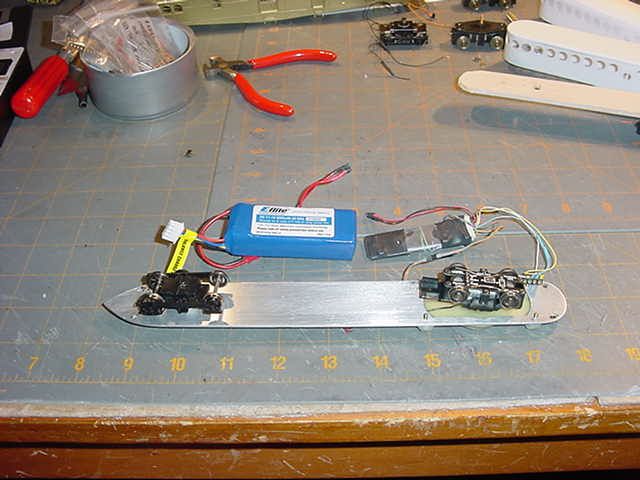 6.