Here is a shot of some of the ore cars in a finished state.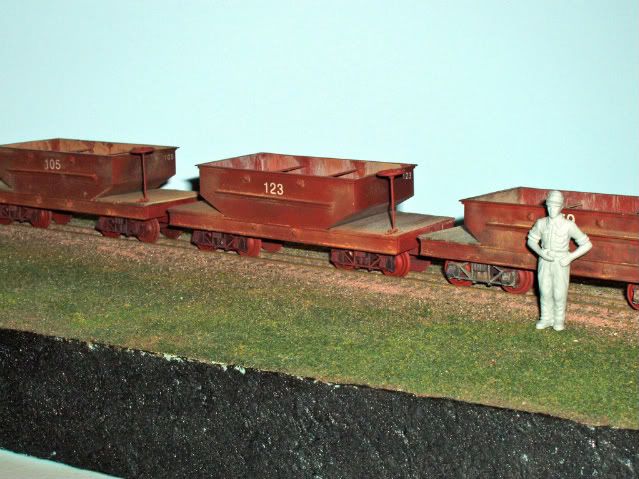 ...and no, the track isn't to scale. Whitey is there to show the size of the cars next to a 'person'.

Pictures also tend to show where one can do better...back to weathering.




Last edited on Tue Dec 1st, 2009 01:03 pm by Sullivan



____________________
James Sullivan
Move along...nothing to see here...