W C Greene
Here is a photo of a really funky screen door made in the usual way from basswood and "painted" with nastiness. The thing is the screen which is made from a "permanent coffee filter" found at the dollar store. This is fine nylon(?) screen which works great for a door or window screen. The door shown is 1:35 scale, but this stuff should work in O and maybe even HO. I just cut out some & glued it to the back of the door frame. The door will be installed at the local cantina so it needed to look pretty old. I will make another screen door and try to put a "Rainbo is Good Bread" logo on it. I just thought you all would like to see what it looks like.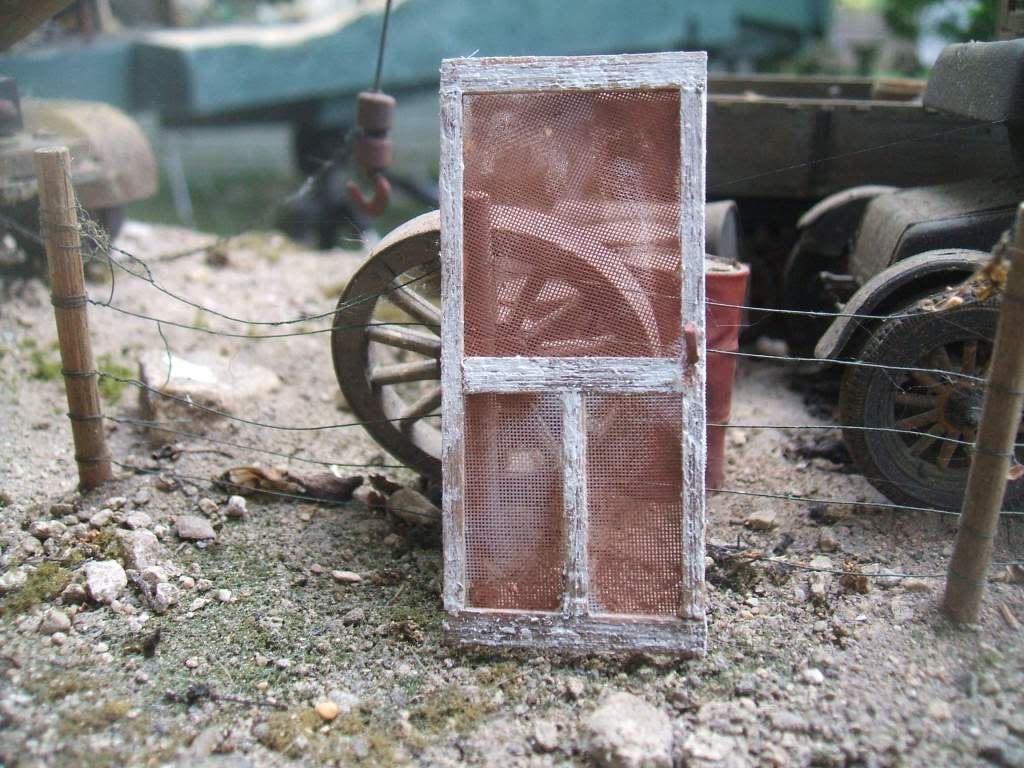 If you are able to zoom in on the photo, you can get a really good look at the material. Cost of the screen was about $1.99 and it will make several doors or window screens. Now, back to the Bloated Goat to fix their door. Woodie




____________________
It doesn't matter if you win or lose, its' how you rig the game.