danpickard
| | |
| --- | --- |
| Joined: | Sun Sep 9th, 2007 |
| Location: | Australia |
| Posts: | 244 |
| Status: | Offline |
Moving on past the 16A trestle bridge, a steep rock cut is a change over point where the 5% grade starts, and the heavier Climax loco wound move the loaded ore cars down from the mine face.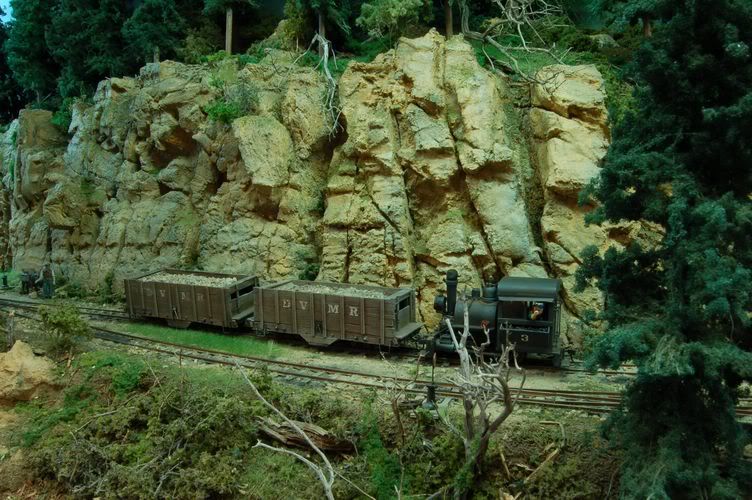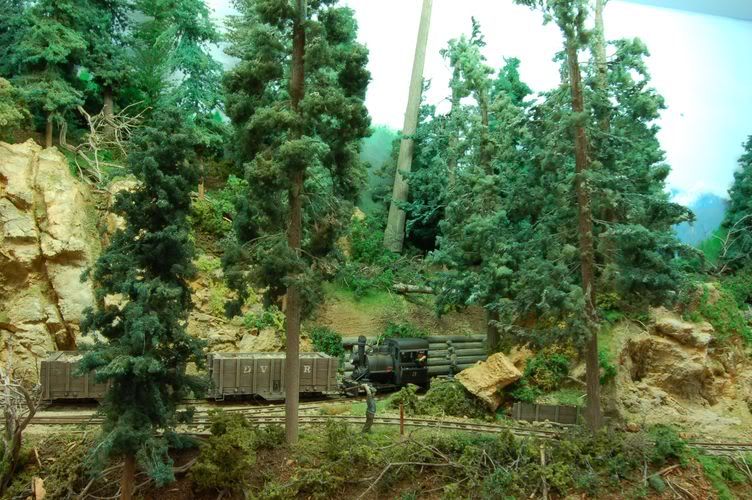 The strange looking totem pole in the above shot was carved and posted to me be a Canadian modeler caled Ken Clark. He dug up some native Indian history about the original inhabitants of the region, and carved it from some reference images of the "fin of killer whale" pole. Ken offered a vast range of "interesting" facts on the region and period.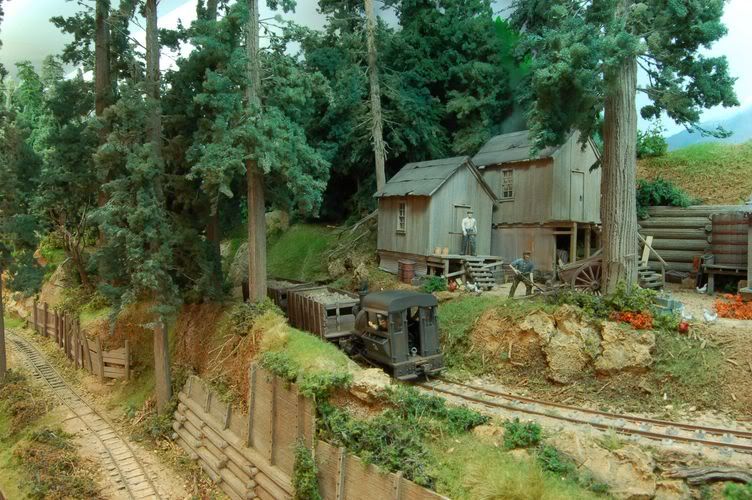 Moving towards the top of the line, past Camp 8. A crude array of mining accomodation amid spectacular scenery. Past the camp is the end of the line, with the powerhouse, sacking shed and tipple. The actual mine face was about 2000' up the mountain from the tipple, with an overhaed bucket tramway feeding the high grade ore to the railway below.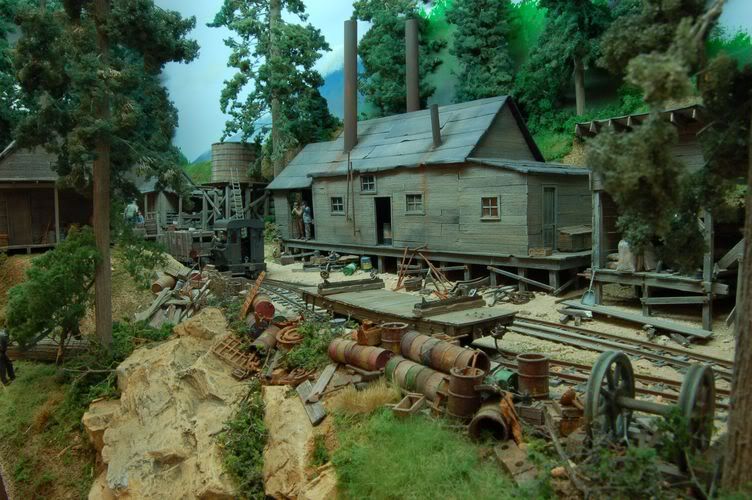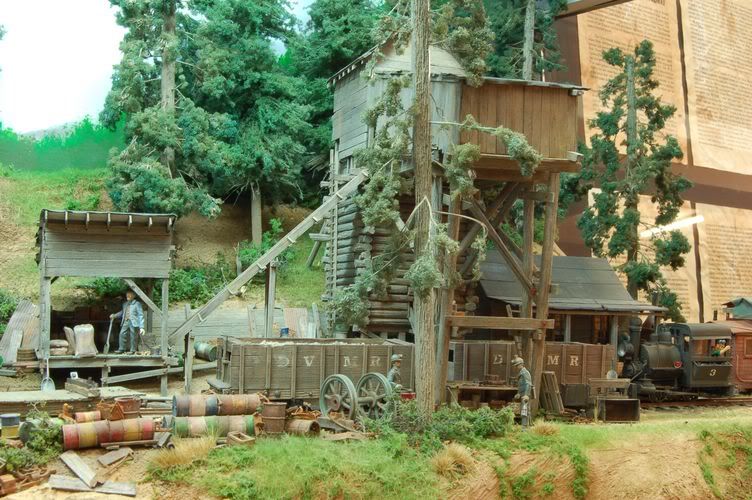 One of the attractions of the line for us as builders, was the amount of junk featured around the area. It was expensive enough to bring the stuff in, so there was no way they were paying to move it all out. Lucky for them, the line came with a convieniently located hillside to shove the junk over...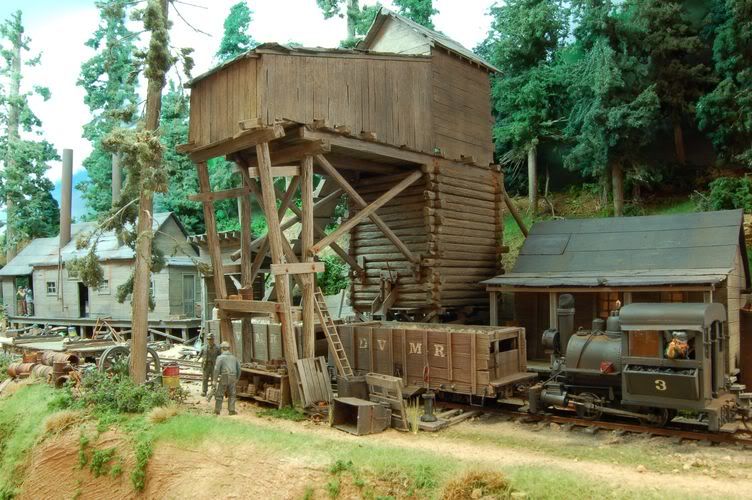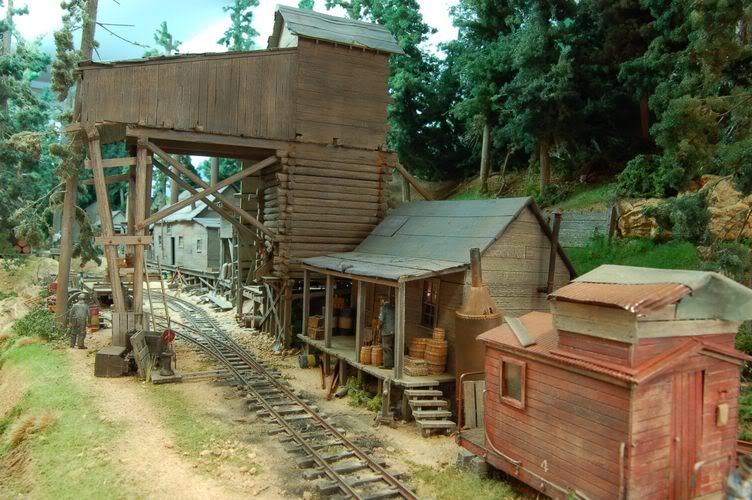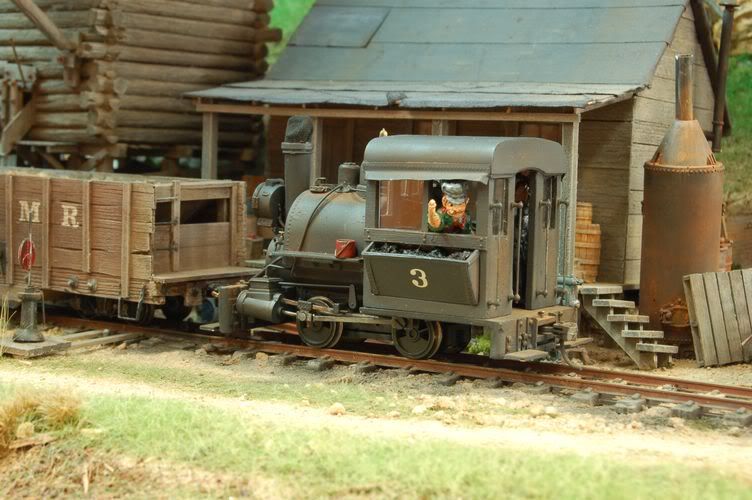 After this point, it all went downhill (again)...

Cheers,

Dan Pickard

Happy now Don??