W C Greene
Here are a couple of photos showing what could be the only American Garratt locomotive, at least in these parts. The tiny 2 footer was built by the American Locomotive Co. (ALCO) in the 1920's for a Mexican silver hauling railroad and sports authentic European style buffers. The loco was bought by the Mogollon Railway after the silver line went belly up in the 1930's and the only change was to install pin & link coupler pockets to replace the chain & screw couplings. The #4 is capable of hauling considerable tonnage up the heavy grades and is a crew favorite. Now, is this enough fantasy for you?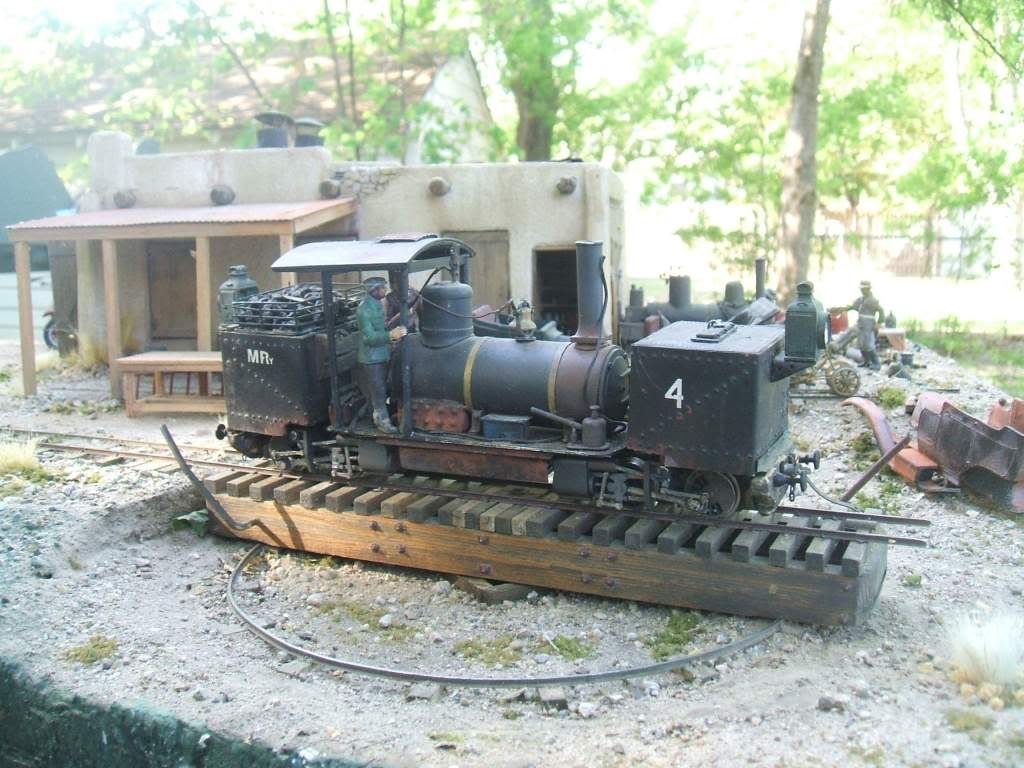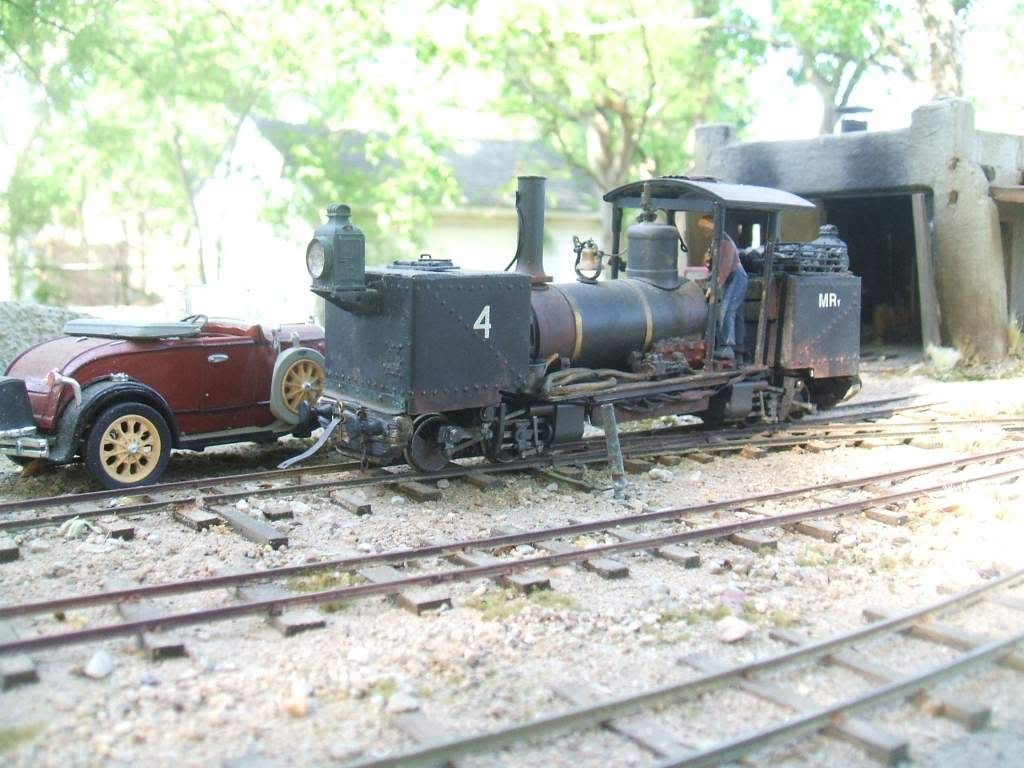 The 1:35n2 Garratt was built on 2 HO scale IHC Dockside chassis that required considerable mechanical modifications (new motors and mounts) to be able to properly hinge the engines under the superstructure. The boiler is PVC pipe, the cab roof is from an On30 Bachmann 2-6-0 as is the stack and steam dome. PSC O scale detail parts were added along with a crew made from 1:35 military figures. The front & rear tenders are made of styrene with brass overlays & embossed rivets. The radio control board is inside the boiler and the 2 cell Li Poly battery is under the boiler superstructure. The model was built with the cylinders facing each other as on the first Garratt, also a 2 footer, the only locos to be built this way. Garratt changed the cylinder locations after the first ones due to problems with the steam delivery pipes. Enough of this monkey business, #4 has work to do and sunlight is wastin'. I will try to answer any questions, if any. Woodie




____________________
It doesn't matter if you win or lose, its' how you rig the game.