Stickboy
My previous attempts using WS armatures and clump foliage were ok, but a bit too much like plastic broccoli, so I have tried a couple of other techniques.

I really want to get my hands on some of that Sage Brush stuff, but haven't found a supplier over here yet.

In the mean time I have loads of WS armatures still so rather than admit defeat and banish them to ebay I had a go at improving them with some sea moss. This was broken off the stem in small amounts then glued on with contact adhesive. This tree is about 4.5" tall.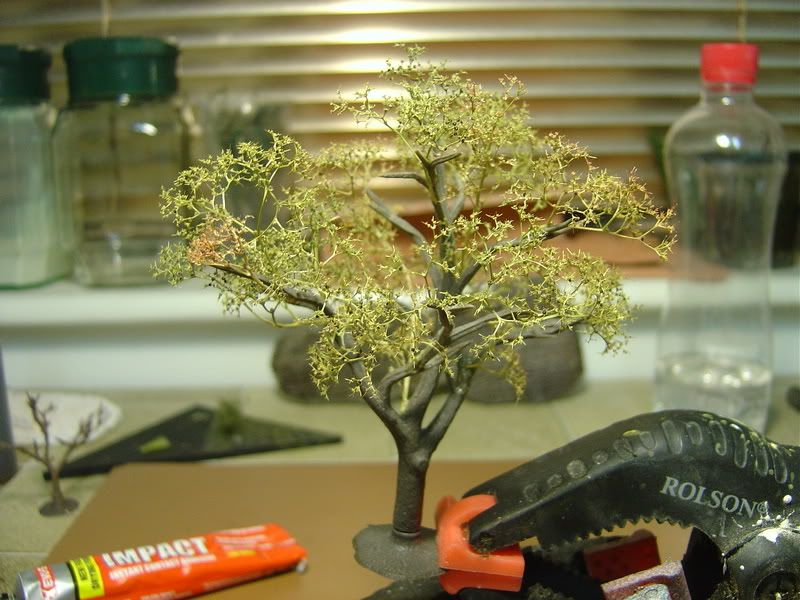 Whole lot then sprayed with Plasticote brown suede paint. Not as much texture as I'd hoped, but very matt.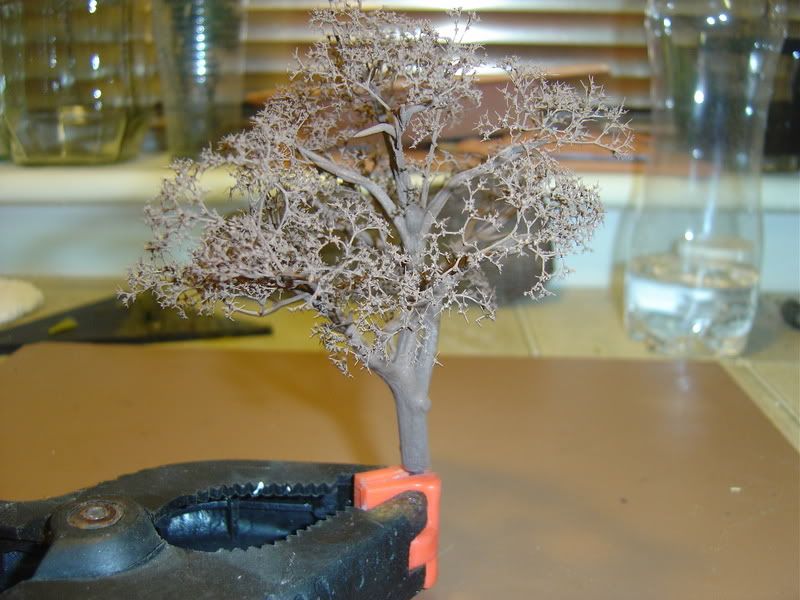 Next, a couple of bursts of white and black rattle can paint for some variation, toned down with more brown, then left to dry. Finally the usual spray with thin white glue and a good sprinkling of Noch Elm leaves and presto!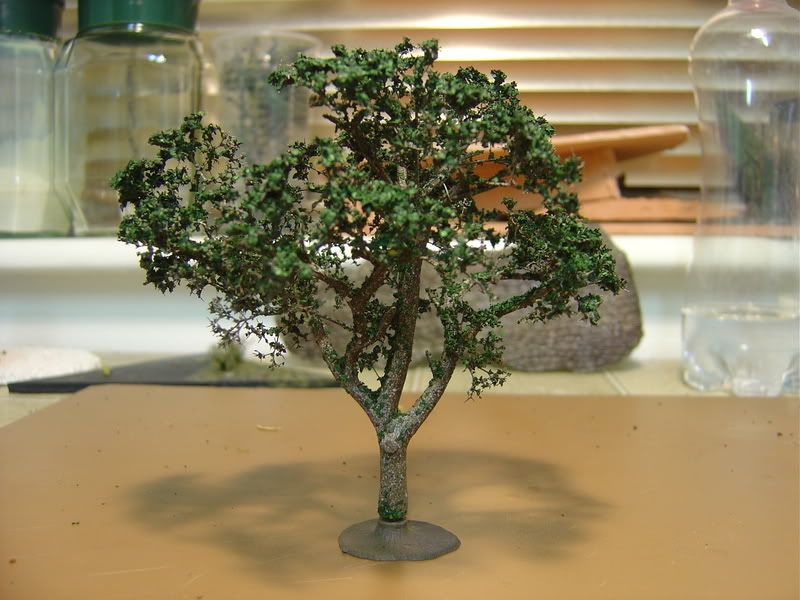 Not as good as a lot I've seen, but I'm quite pleased.

A bit more practice then I may attempt to model a specific species,,,

Phil




____________________
Phil