W C Greene
Here are some photos of a beautiful laser coach kit done by Daniel Caso. He had several made for himself and sent me one to see how badly I could mangle it. Daniel did the cad work and had a gentleman in Argentina do the laser cutting. My thanks to Daniel for the great gift and I hope my workmanship won't detract from the quality of his efforts.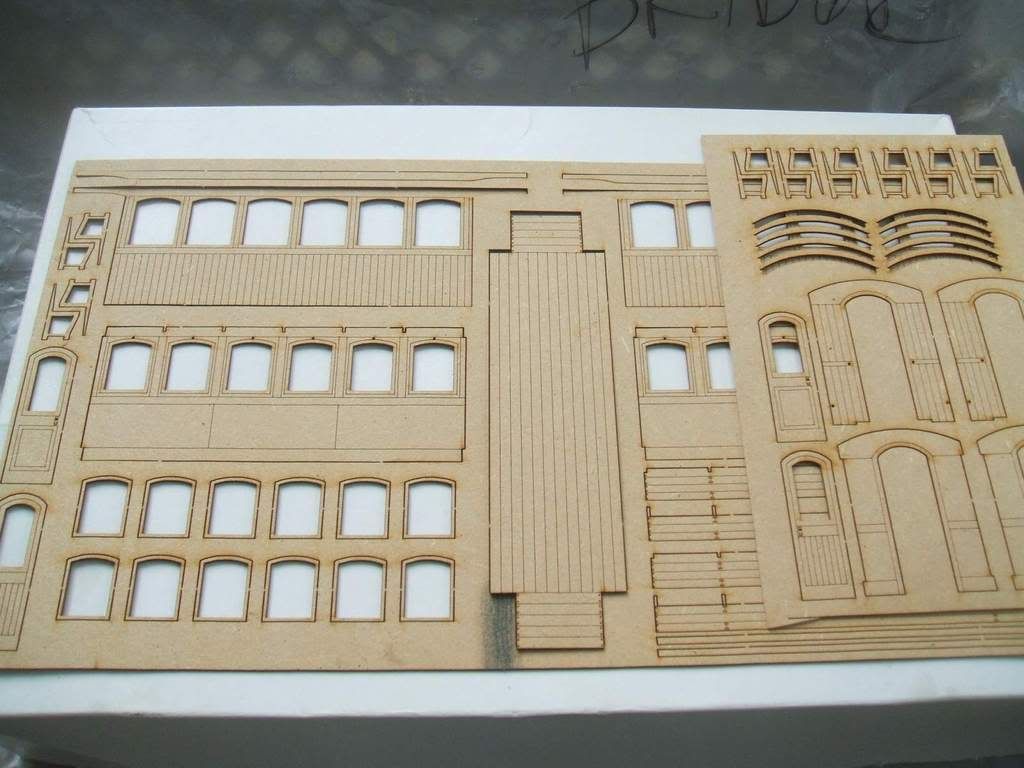 Here are the parts, everything except for an underframe and roof, but I made those with 1:64 ply for the roof and various spruce sizes for the underframe.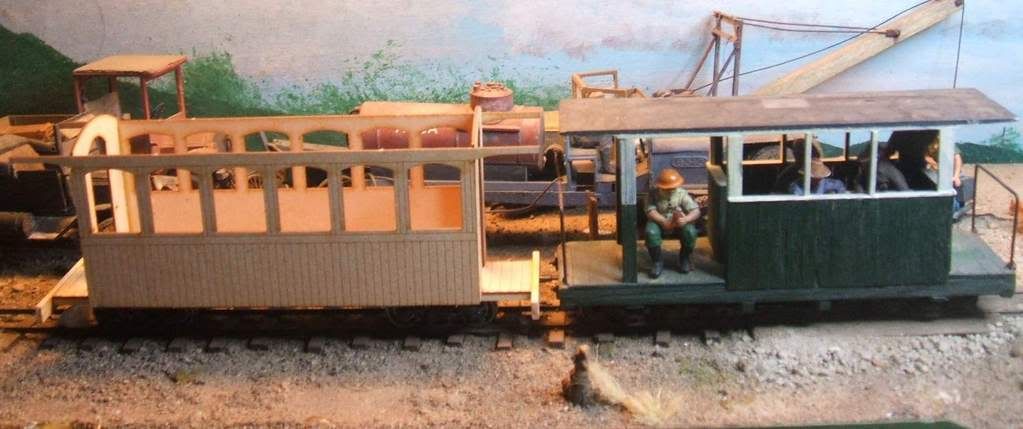 The coach is coming together-all parts fit exactly. The kit is made from thin MDF board which has no grain. Finishing requires priming and light sanding to make a smooth surface for the paint.


The shop foreman hammers on the roof pieces. The body is painted with Model Master Intermediate Blue and white. You can see the bench seats inside. Even the little step stool was supplied!




Here's an end view to show how narrow the 2 foot gauge coach is. Brake wheels and rods are yet to be added, but the fine little coach is already in service on the Mogollon Railway. Also shown are some of the miners riding inside.




And here she is. The coach rides on some Bachmann On30 leaf spring archbar trucks which scale out fine for a 2 footer in a larger scale. Now the miners have a nice ride to work and the railroad has a new piece of equipment. Thank you Daniel Caso for such a wonderful model. Woodie




____________________
It doesn't matter if you win or lose, its' how you rig the game.