W C Greene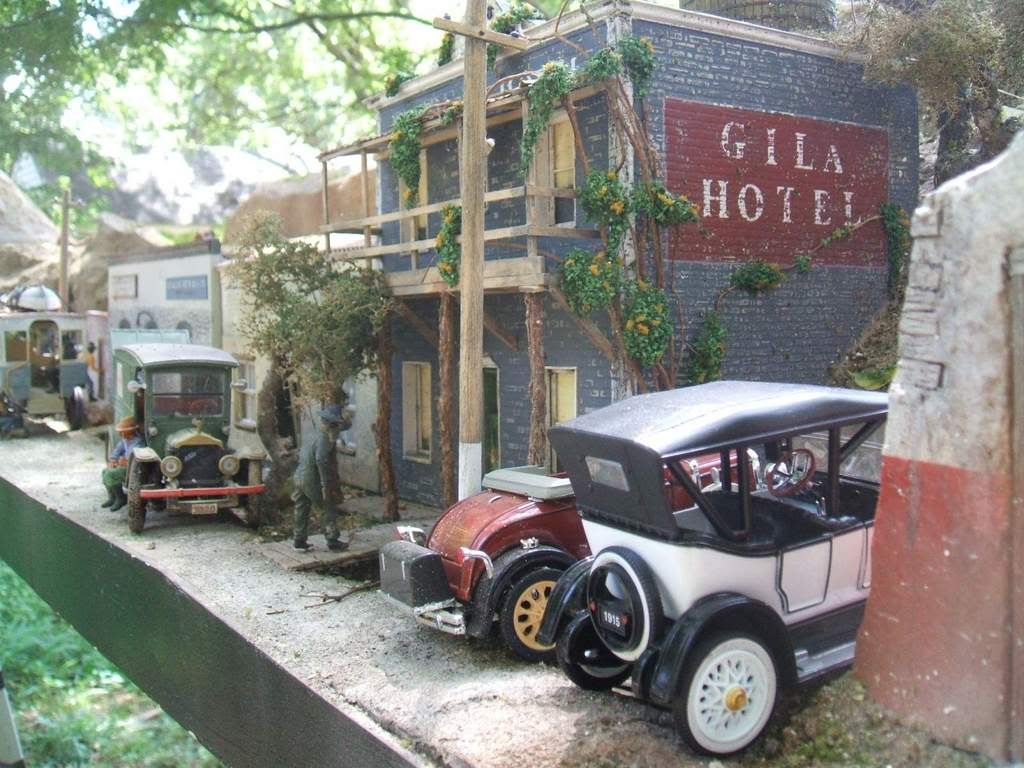 here's one more for the evening. The buildings shown are modeled after the real thing in Mogollon, NM except that they sit on the other side of the road and don't have the creek directly in front. I need to weather the autos some more, but you get the idea.

Woodie




____________________
It doesn't matter if you win or lose, its' how you rig the game.