Traingeekboy
| | |
| --- | --- |
| Joined: | Sun Aug 28th, 2011 |
| Location: | |
| Posts: | 514 |
| Status: | Offline |
In the Old Days, I lived about a mile and a half from Caboose Hobbies.
If I needed anything while working on a project, I could be there in minutes and get that, obscure, but highly needed, whatever.

Those days are gone.

While putting on the braces on the unfinished side of the car, I decided that the ends of the car looked wrong.
You could see how thin the veneer is.
I had to hide that with some more braces!

And then, I lost my mind.
My practice car now has " Super Detailing" In the form of one brake wheel.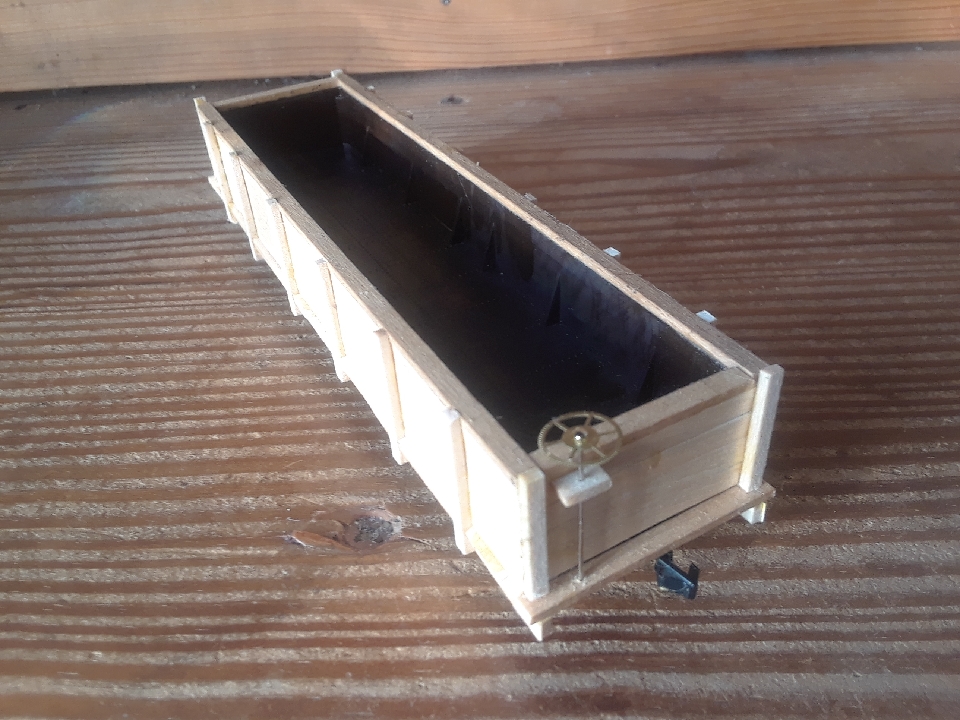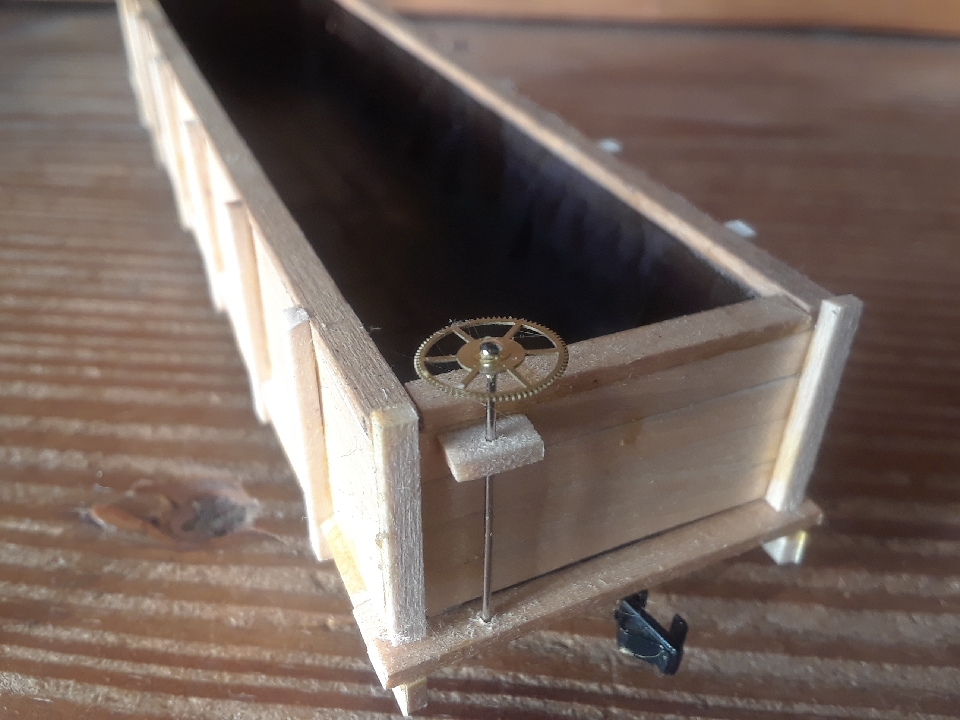 As you can see the brake wheel has teeth.
You shouldn't stand so close to my "Crap Building" models!

I had an old broken watch in a can full of screws and nails.
Once spotted, it had stuck in my head that I could use the gears for something.

I'll let you figure out the rest of the story for your self.







____________________
Did I ever mention that I like trains?