Traingeekboy
| | |
| --- | --- |
| Joined: | Sun Aug 28th, 2011 |
| Location: | |
| Posts: | 516 |
| Status: | Offline |
I'm not one of those massively productive modelers so my discussions tend to go stale for a while.
I got a break from the day job, and I was trying to decide on whether to build an old HO Vollmer crane kit for my European trains, or get back to the loco.
Since I want to actually complete something, I decided old engine #13 should get some more work done.

Since this is just being cobbled together without a plan, I sometimes need to really think of the best way to approach the build.
It dawned on me the other day that the best way to fill up the back, was to add the deck plate/step into the cab.
If I got that in place then everything else would attach to that!

So that is what I did, added the cab step, then added little filler pieces on the sides, finally I put the two piece to complete the doors.

I still think there has to be some kind of more accurate way to cut plastic.
My approach is just keep cutting pieces till they look sorta square and sorta fit.
Anyway, it looks more and more like a loco.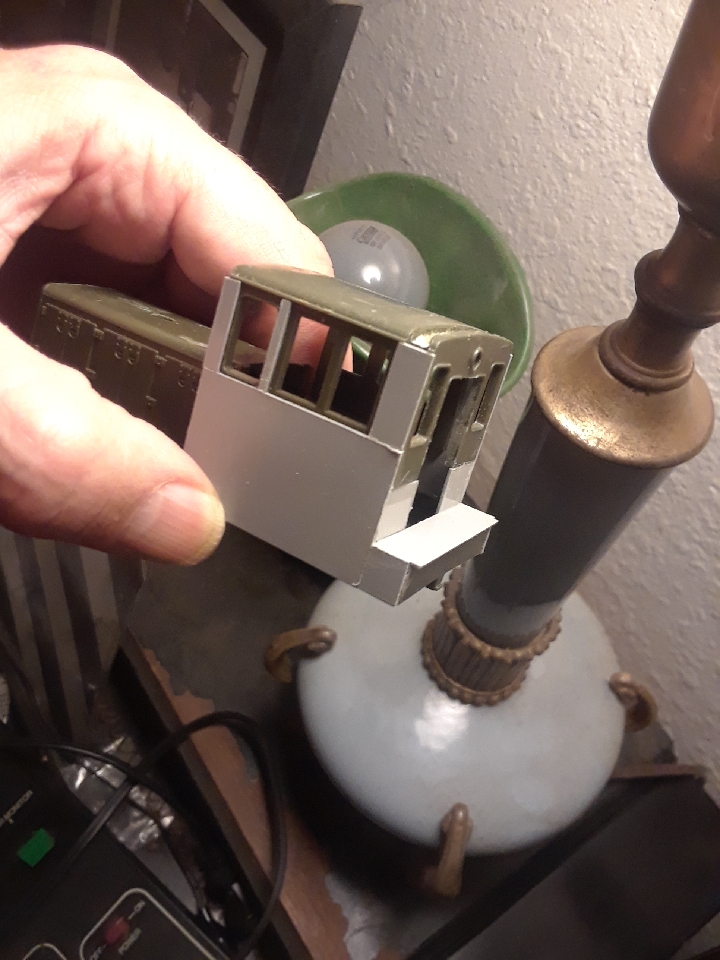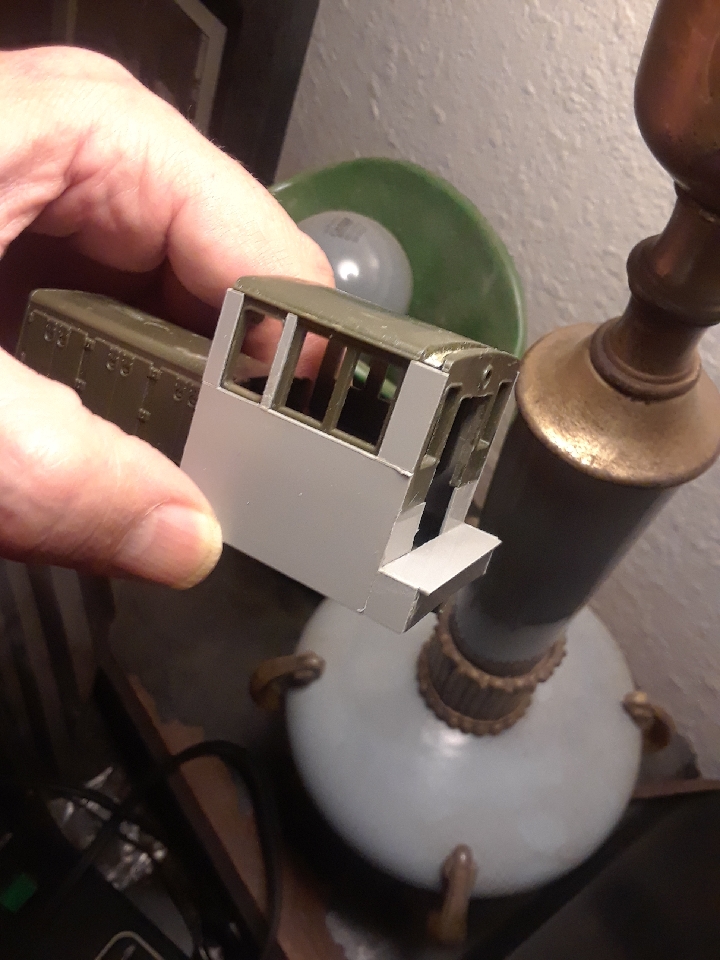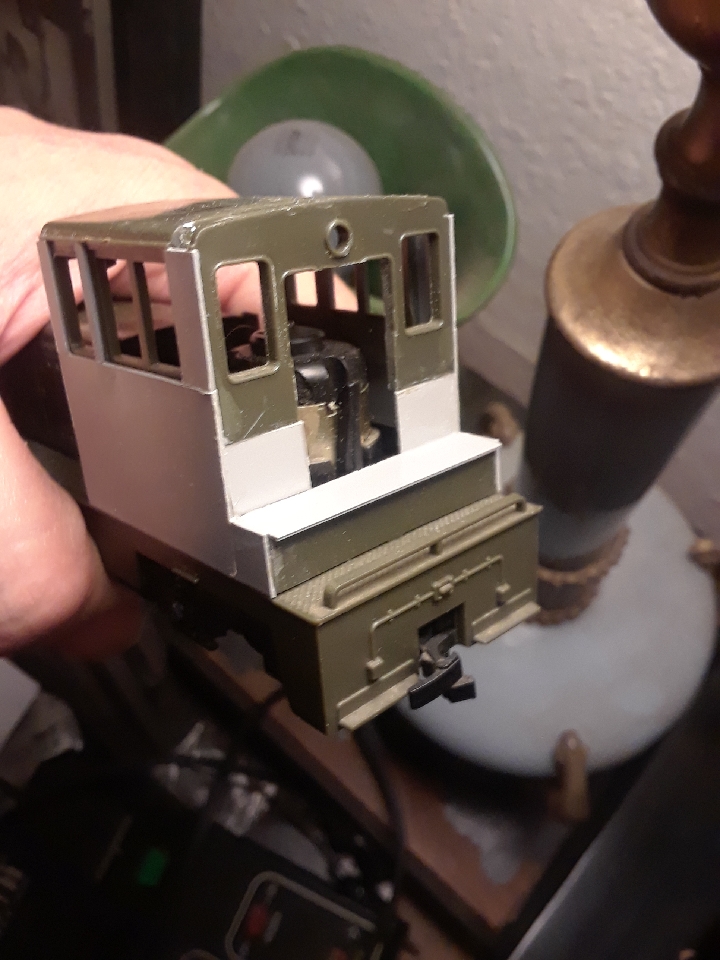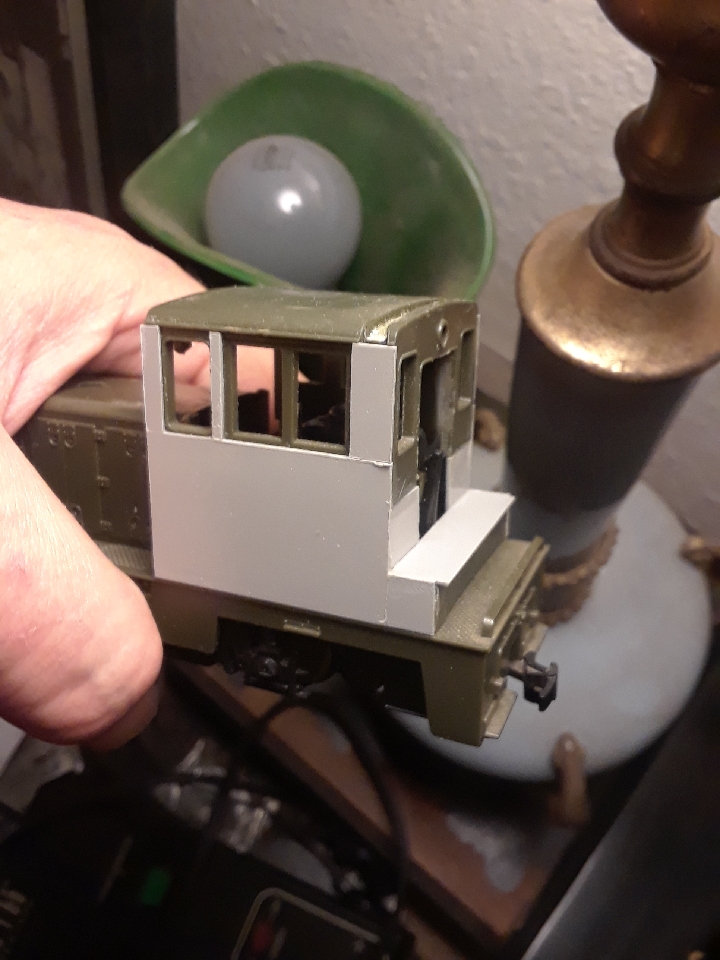 Of course I just keep getting ideas for more details.
For all I know this will take me forever to finish, but it's a lot of fun.






____________________
Did I ever mention that I like trains?